Early 20th Century Metal Mannequin Decorative Antique Sculpture Statue Bohemian Boho Interior, Antique Vintage Female Adjustable Mannequin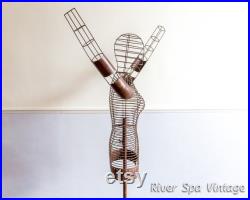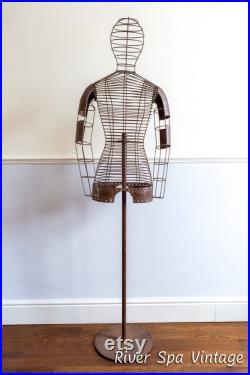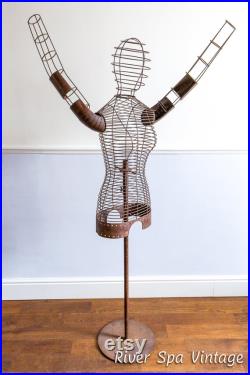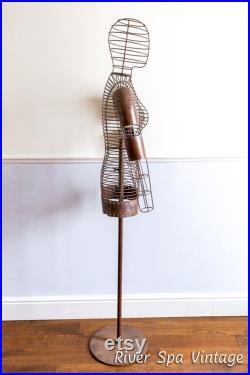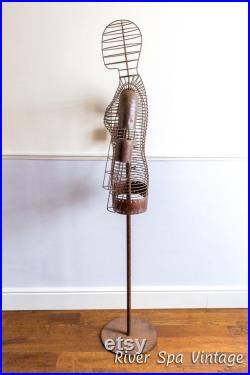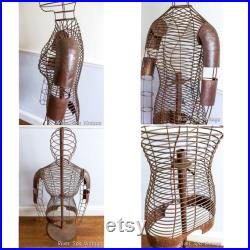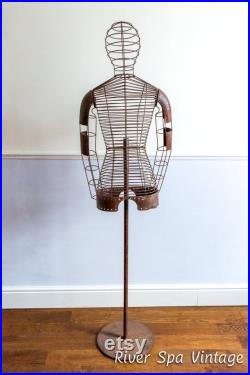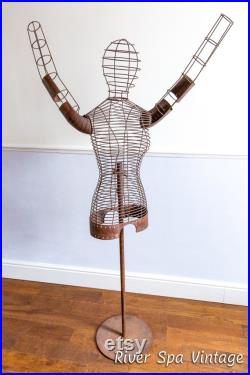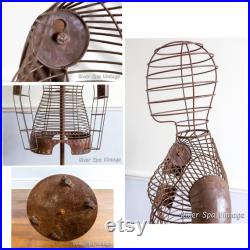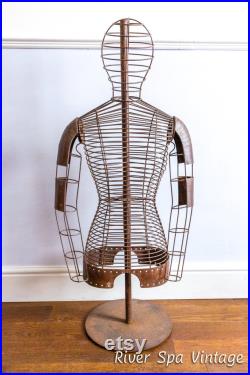 Early 20th century metal mannequin decorative antique sculpture statue bohemian boho interior, antique vintage female adjustable mannequin. A fantastic and very rare early 20th century height-and-arm-adjustable sculptural metal female mannequin in really lovely condition.
One of two we have in stock, this fabulous piece was wonderfully made, most likely in germany in the 1920's/30s, and can still be used as a display item for clothes or as a splendid bohemian decorative antique and work of art, which will add refined bygone quality and idiosyncratic grace to any interior. Showing wonderful signs of natural ageing and having gorgeous rich autumnal colouring, this wonderful lady is all-original and an extremely well-made object. She stands on a circular base and is made of sturdy metal wire, which contours beautifully to create her 3d female body shape. Her trunk can be raised and lowered and tightened into place. She has moving arms and there is metal plating for reinforced strength at her elbows, shoulders (where it features beautiful fanned metalwork to create the shoulder curves) and the base of the trunk, which has lovely decorative pinholes, originally used for holding clothes in place.
Her metal wire head is held in place with metal ties, or whatever you'd care to use to embellish her. Height adjustable and with moving arms, she's a fantastic and very rare piece of early 20th century sculptured craftsmanship. Beautiful, quirky, authentic and in lovely original condition, this is a superb working historical object and also fabulous piece of antique art, so grab her while you can. This is very-good-to-excellent antique condition. In excellent working order and fabulous untouched original condition, it shows wonderful patination and natural ageing of the metal. There are a few minor bumps and marks, as you'd expect, which only enhance her historical value and add to her authentic charm - please see the photos. Height - 187cm, width - 52cm, depth - 34cm, max head height - 187cm, min head height - 116cm, weight - 9kg. This item is made of mobile users click item details to see more and metal.