Exquisite European And American Skin Color Head Mannequin,Make Up Mannequin Head With Shoulders, Head Hat Stand Jewelry And Wig Display,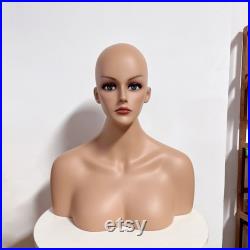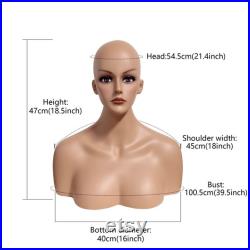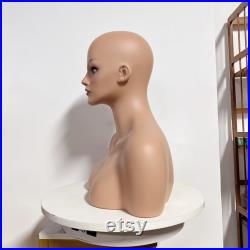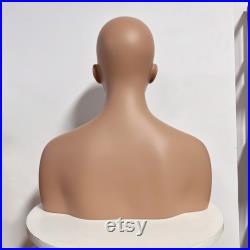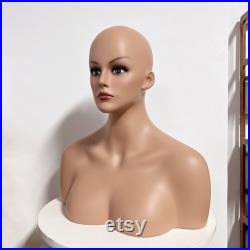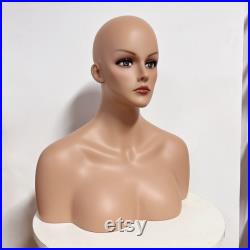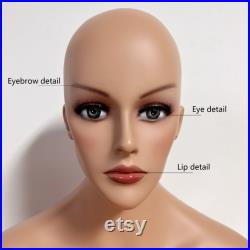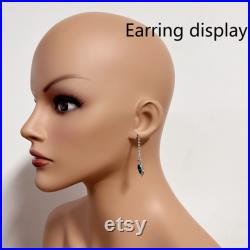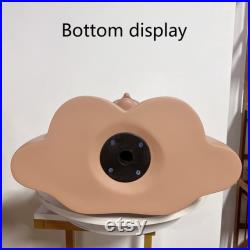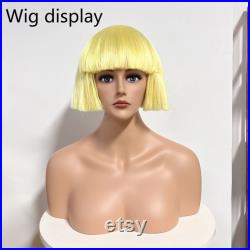 This is our store launch new product irealistic mannequin head with shoulders pvc training mannequin heads for display wigs hat jewelry glasses. Head circumference: 54.5cm(21.4 inch). Height:47cm(18.5 inch).
Shoulder width: 45cm(18 inch). Bust:100.5cm(39.5 inch).
Bottom diameter: 40cm(39.5 inch). Item name: female make up head mannequin with shoulder.
Exquisite makeup suitable for hair show. Simulation of the clavicle suitable for scarves show. Good material, good workmanship, affordable price and high quality. Easy to display in multiple occasions: wigs/head covers/hats/scarves/glasses/jewelry can be displayed. The quality of details, elegant and generous, simple and elegant artistic modeling.
Simple makeup simulated pupils simple makeup, reflecting the beauty of the wig, suitable for long hair and short hair. Strict selection of materials and meticulous workmanship in the production process of products, strict selection of materials, rigorous workmanship, and checks at every level. We will reply to you within 24 hours. This item is made of wig stand, mannequin head, hat mannequin, hat stand, display mannequin, lace mannequin head, plastic, head mannequin with shoulder, makeup mannequin, customized glam mannequin head, realistic face adult female mannequin head, detailed face make up and female wigs display head.