Fabulous Fit Fully Pinnable Studio Dress Form Men's Half Leg Global Standard Edition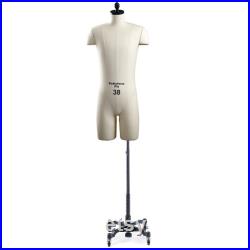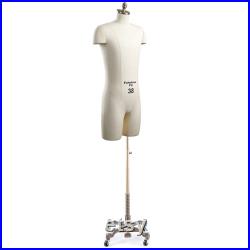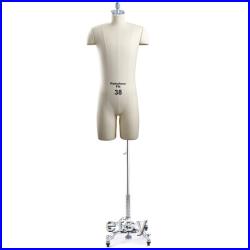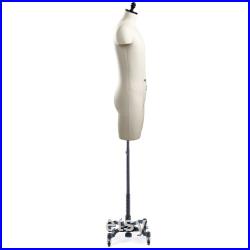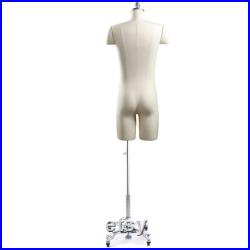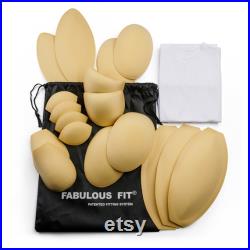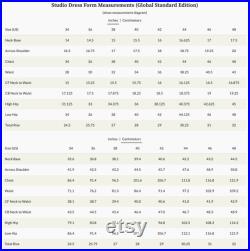 This is our latest and greatest professional dress form model. As with all of our fabulous fit forms, this model is fully pinnable.
The form is built from a core of hard foam which is then covered by a layer of soft foam (for realistic human feel) and then wrapped in the outer layer of beautiful and durable canvas - all of which are fully pinnable. Available in multiple sizes and color configurations, we are confident you will find this dress form extremely useful for pattern creation and testing. They are stunning choices for display use as well. The sizing of this model line follows closely to the global standard line. We also include our famous and highly useful fabulous fit padding system which is a collection of specially contoured body pads (17 in total) to allow you to add to any (or all) of the dress form's measurements to get that perfect fit. The padding system also includes a stretch cover which holds the pads in place and covers them up. Form - fully pinnable torso in the size of your choosing. Shoulders - easily clip on or remove the shoulders as you wish. Please note that the shoulders themselves are not pinnable.
Neck cap + pole + rolling base - in the color of your choosing. The neck cap and base are solid heavy duty metal and look amazing. The pole is telescoping for easy height adjustability.
Please note that pedal and spring on the base are purely for aesthetics and are not used in the actual function of the base. Fabulous fit padding system - 17 body contoured pads (busts, shoulders, stomach, waist, butt, thigh and filler pads) and stretch cover. By default, the cover included is in the natural color. We make these covers in black as well - if you want yours to be in black, just let us know. Important: please note that our fabulous fit padding kits are designed for the female form and, even though they can easily be used on these male forms, it might require another stretch cover to cover the pads. This item is made of hard foam and soft foam, durable canvas, solid metal.