Fabulous Fit Fully Pinnable Studio Series Dress Form Half Leg Version (with arms and padding kit)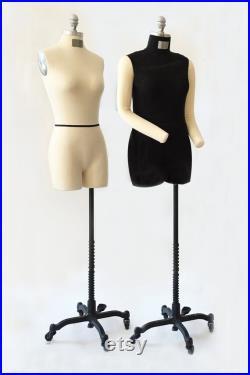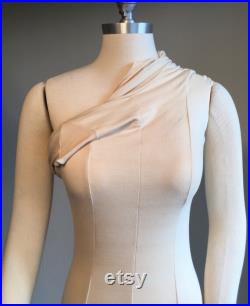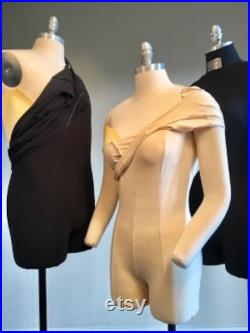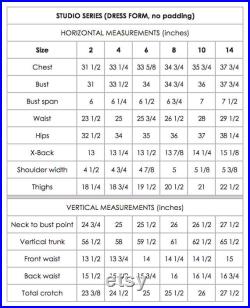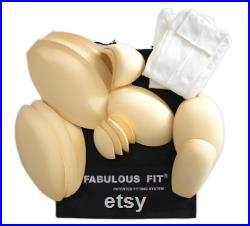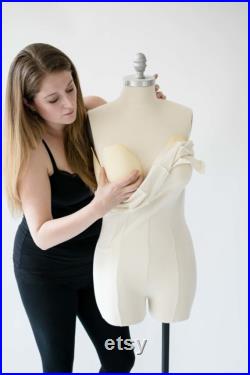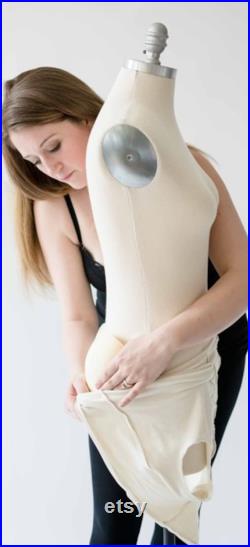 This is the renown fully pinnable dress form from fabulous fit. Each torso is made in the usa through our vermont factory. Each form is built from a hard foam which is fully pinnable (meaning pins can be inserted in straight - without having to use them at an angle).
The form is then wrapped with a stretch cotton cover and looks simply magnificent. This form is built for design and professional heavy duty use. The half leg version has a defined crotch area and the beginning of legs.
This allows the form to be able to be used with underwear and pants (the pole connects to the underside of the one of the legs). Each form will come with the fully pinnable torso, top knob, pole, rolling heavy duty base, two bendable arms (which can be tied on or pinned on to the form) and the complete fabulous fit padding kit. The fabulous fit padding kit contains 17 body contoured pads which can easily be added to the form to increase one or many of the measurements. For instance, if a particular size matches your measurements for the bust but you would like to increase the form's waist and hips to match your own measurements, simply add some waist and hip pads.
The same can be done with many of the measurements on this form. Each kit comes with a stretch cover which holds the pads in place and covers them up to make the form whole again.
The following pads are included in this kit. 4x filler pads (which can be added under any of the above larger pads to increase the area). The pedal on the base is not functional. The height of the form is adjusted through a t-screw on the underside of the form. This item is made of hard foam and cotton, metal.