Fashion Golden Display Rack,Floor Style Clothing Store Decoration Props Torso,High Grade Shelf Cabinet Racks for Shoes Bags Display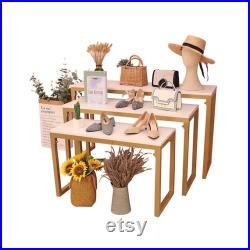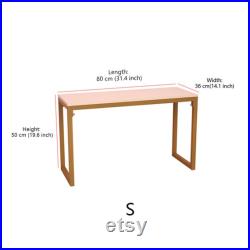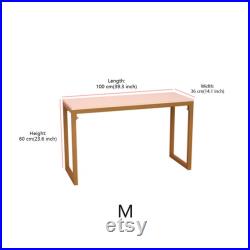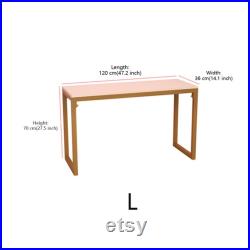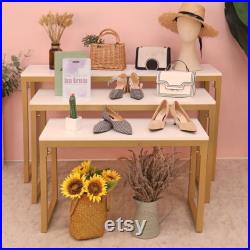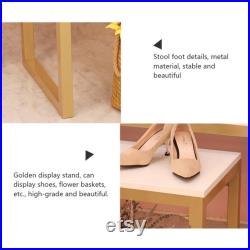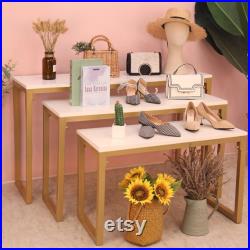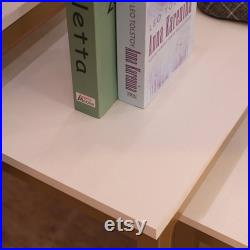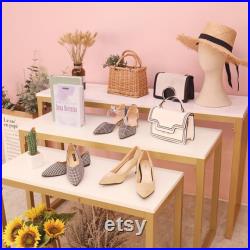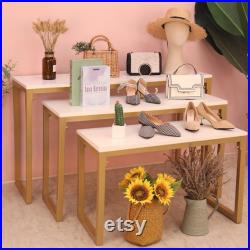 Size: size s---length:80 cm(31.4 inch)/width:36 cm(14.1 inch)/height:50 cm(19.6 inch). Size m---length:100 cm(39.3 inch)/width:36 cm(14.1 inch)/height:60 cm(23.6 inch). Size l---length:120 cm(47.2 inch)/width:36 cm(14.1 inch)/height:70 cm(27.5 inch).
Color:metal golden rack/wooden white board. Stool foot details, metal material, stable and beautiful. Golden display stand, can display shoes, flower baskets, etc. Use gold and white union minimalism, abandon flashy decoration, retain pure practical needs, let the whole space clear and refreshing. Golden, dreamy color and lustre, writing romance and soft beauty, put the good feelings of life.
Not kitsch, not frivolous, warm and elegant, everything beautiful just right. Front hanging design -- not restricted by traditional hanging points, you can see the style without removing the clothes. Round cake hanging pole design -- easy to take, delicate and polished, not damaging clothes, delicate and more intimate. Heavy marble base -- 320 mm diameter chassis, large contact surface stable bearing is not easy to shake.
Stable iron frame -- quality iron material is made by artificial welding, with stronger bearing capacity. The surface is painted by static electricity in high temperature, so it is not. Easy to drop paint and rust. Solid round cake hanging rod -- iron base, solid and stable, hollow design, increase the flexibility of hanger. Thickened marble base -- the surface texture is clear, the edge is smooth and smooth, and the thickened base makes the hanger more stable.
This item is made of shoe rack design wood and shoe rack box, sports shoe display rack stand, shoe rack for sale, shoe racks for home, shoe rack wooden, shoe rack display, shoe racks for shops, shoe racks for store, metal shoe rack, luxury shoe rack, bag rack, flower baskets rack.