FCE Male 38 Professional Mannequin, Archie NS, Neck-Suspended, Short Legs, Fixed Shoulders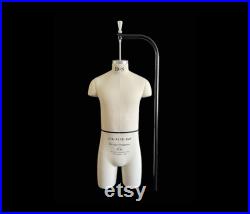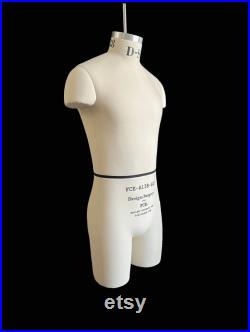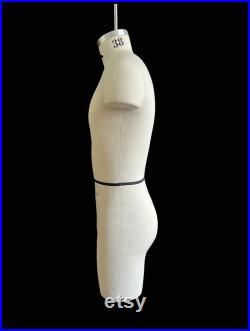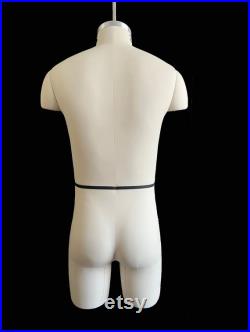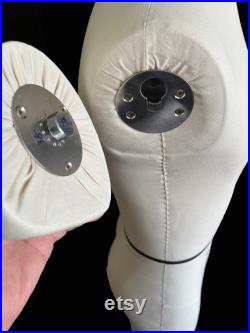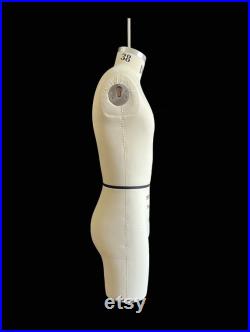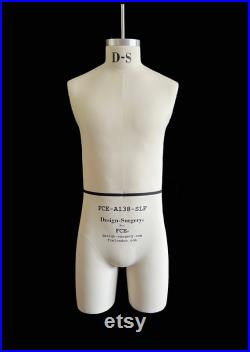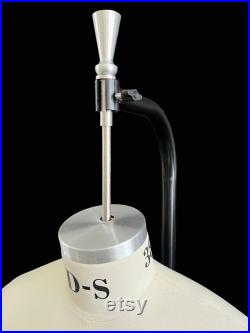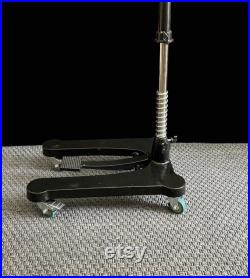 Fce model archie ns is the neck-suspended size 38 short-legged model with fixed shoulders and detachable arms. The body suspends from the top, and the stand base is heavy metal, with castors and foot-pedal height adjustment. The fce range is constructed with a glass-fibre body shell and an outer cotton cover. A foam padding layer between the body shell and outer covering makes pinning easier.
Archie has an anatomically correct size 38 young models body shape. Chest: 96.5cm - 38.
Hip: 95.5cm - 37. Thigh at crotch: 54.5cm - 21. Thigh 10cm from crotch: 53cm - 21. Centre back neck to waist: 47.2cm - 18.
Total crotch rise: 71.5cm - 28. Centre back neck to centre front neck via crotch: 159cm - 62. Total upper body circumference: 117.5m - 46. Shoulder to shoulder 43cm - 17. All models are hand made and can vary in size + or 6mm. All our mannequins are manufactured to our specifications and reflect current western body shapes as used by uk universities.