Female Mannequin Torso Body, Dressmakers or Tailors Dummy, French Vintage Dress Makers Form, Seamstress Gifts, Found And Flogged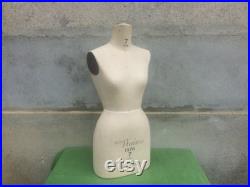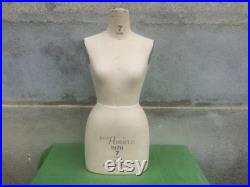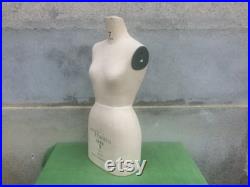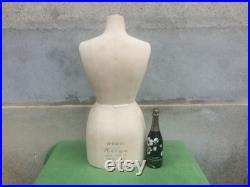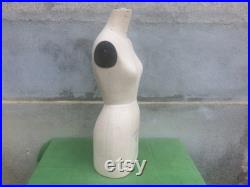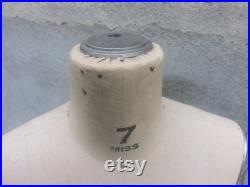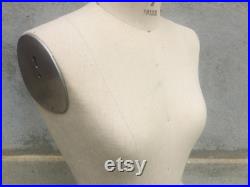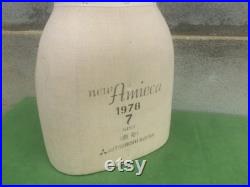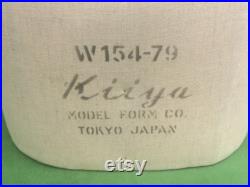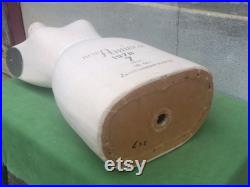 Female mannequin torso, mannequin body or dressmakers dummy, found and flogged in france. Fabric covered female dress form with wooden top and base. Don't think i've ever seen one of these with such a beautiful form before - as well as the obvious, she makes a lovely stand alone ornament in her own right. She was made in 1978 in japan by the mitsubishi corporation. In very good original condition - her fabric is not torn and has never been pinned, no dents to the form either.
The form itself must be either fiber glass or board, impossible to tell for sure without causing damage. The only minor fault we can find is a few spots on the neck where steel pins underneath must have got damp and bled into the cover material. She would make a wonderful stand alone statement or decorator piece with suitable attire or jewelry, maybe a base for a customizing project. We have a base stand from the same time period that would suit her, if you are interested please send us a message and we'll have a chat about it.
Size - 30.75 inches tall, bust is 32.5 inches, waist 23.5 inches, hips 35.5 inches (1 inch 2.5 centimeters). Condition: good used vintage - no damage. Total weight - 3.23 kilos (just under 3.5 pounds).
To see our current selection of mannequins and dress forms please use the link below. Thanks for visiting "found and flogged, " feel free to enjoy browsing other items in our store. This item is made of board and fabric, metal.