Female Sexy Posing Torso Form Mannequin Store Display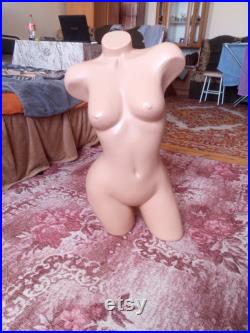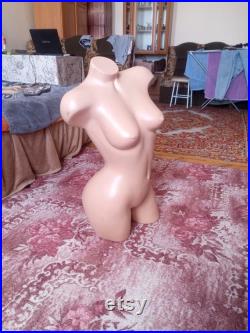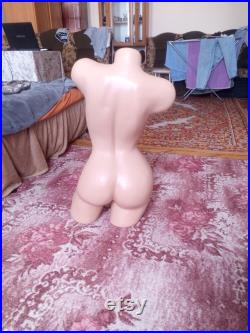 New torso female volumetric mannequin body color "venus princess". It has a wide range of applications for various types of clothing, the most popular in the use of underwear stores. The shape and pose of the mannequin is well suited to the bikini display. It is also popular for the use of sports tight clothing.
Designed for display on retail shelves or niches, as well as in displays. Less often used for hanging. Waist volume - 93-94 sm (37 inches). Shoulder width - 40 sm (15.7 inches).
Breast volume - 84 sm (33 inches). This item is made of plastic and volumetric, polyethelene, torso.