Female Torso Mannequin Display 3 4 Torso Women's Matte White Mannequin with Included Stand TFW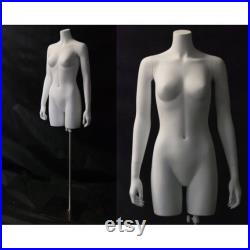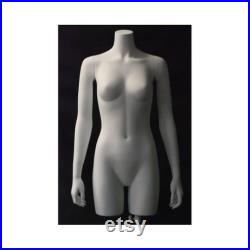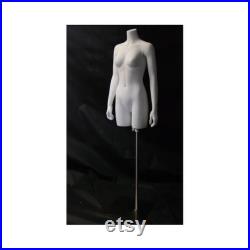 Female torso mannequin display - 3/4 torso women's matte white mannequin with included stand. Detachable arms and wrists for easy dressing. Matte white color, fiber glass material. The perfect mannequin for photography and display. Total height: up to 5' 10.
This item is made of fiberglass.