Floor Mannequin, Antique Decor For Your Home or Office, Vintage Style and Function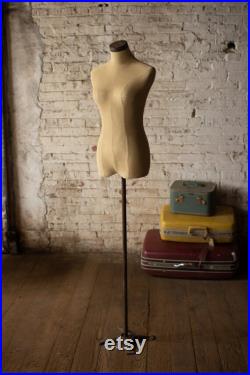 This floor mannequin is perfect for any space. Great for displaying accessories and garments, this mannequin has a 26 waist and has 2 holes, one for centering and 1 for off-centering.
The item is not adjustable. Made from natural cloth material and metal.
Dimensions: 11" x 14" x 66tall.