Flora Mannequin Clothes Dummy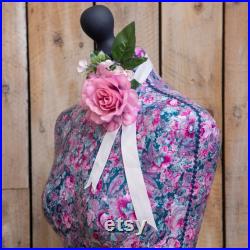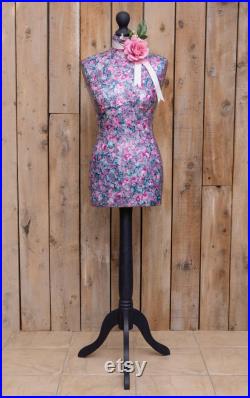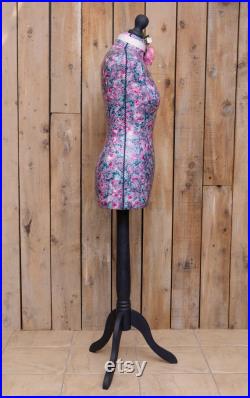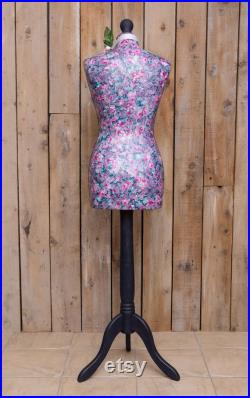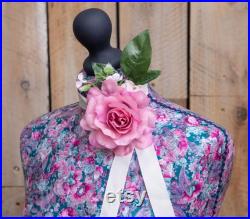 Firstly, the wooden stand and neck piece has been painted in annie sloan oxford navy chalk paint, finished with black & clear wax to protect & seal. The dress form piece has been tastefully decorated with a lovely floral paper decoupage, and finished with a complimentary ric rac braiding.
Finally, a removable neck corsage is included. Height is adjustable from 149cm - 166cm.
We believe the clothing size is a 12. Please note, as a pre-loved piece of furniture it may show minor signs of age.
Made as a display piece for bedrooms or retail, this mannequin is a real show piece whilst also functional for hanging your favourite coat.