French antique wasp waist mannequin Antique mannequin Dress makers mannequin antique dress form 19th c mannequin tailors dummy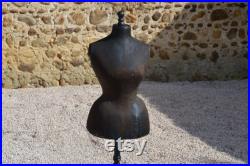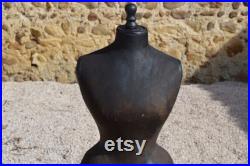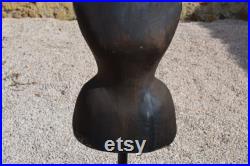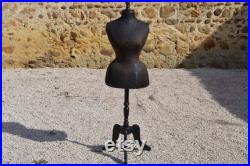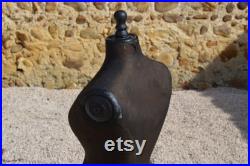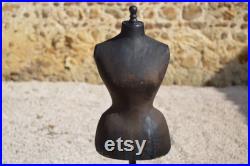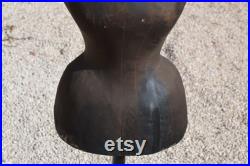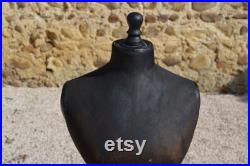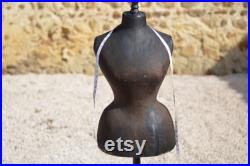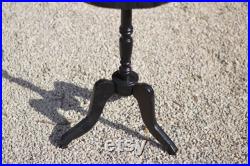 A superb french antique wasp or guepe waist mannequin in lovely antique condition circa 1860 complete with original stand. The early mannequins were made of papier mache and are incredibly robust, this one complete with its linen cover. Anyone wanting one of these wonderful period pieces will doubtless know a lot more about them than i do but i will attempt to point out a few details. There are some signs of age and wear understandably and the arm blocks on either side have been expertly repaired at some point.
The quality suggest this one was made by the paris company stockman but i cant find a name anywhere on it. The wooden stand has evidence of woodworm but i have personally treated it twice to make sure none of the little blighters are still in there.
The stand is strong and has no signs of cracks nor any movement. The central pole that runs through the body has been replaced although this part isnt visible. Fantastic shop display or purely as a stand alone decorative antique. More photos available on demand. Full height from top to bottom is 147cm (58). Weight less than 5 kilos. This item is made of wood and papier mache.