French Mannequin by Buste Girard Paris, On stand, Stamped linen, Size 38, Rare adjusting mechanism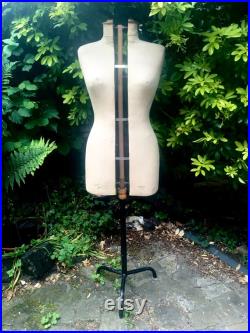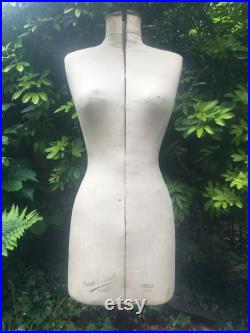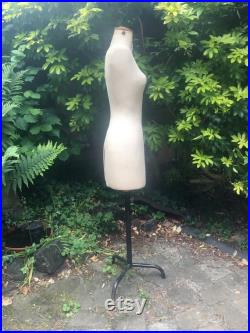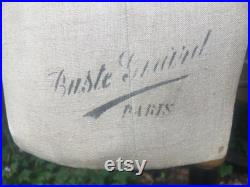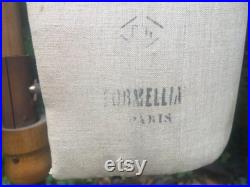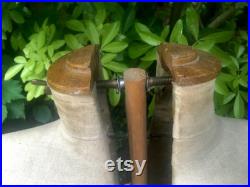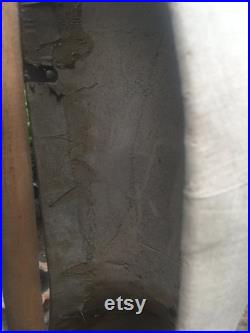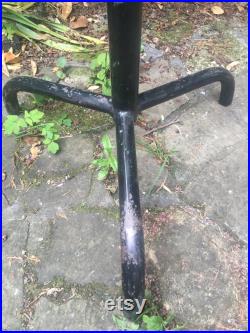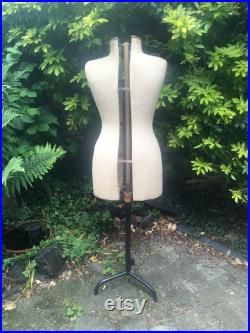 This beautiful antique parisien mannequin by buste girard is a rare find: the linen body structure contains a functional expanding mechanism which allows the figure to be quickly adjusted in size from a 38 - which is stamped on the collar - to an approximate 42. Linen, metal, brass and wood thus combine to beautiful and elegant impact; perfect for interior design styles as varied as romantic, eclectic, industrial and steampunk, . Stamped at base front with maker's marks buste girard and formellia, plus a 38 at the neckline, the mannequin body is in good condition with no tears, rips or holes; the stitching is sound.
A wooden finish at the neck is complemented by a metal tripod base on which the mannequin stands steady and firm. As to be expected with a piece possibly 100 years old, the figure carries the dignities of age with a range of minor marks on linen and stand. Height is 148cm, tripod base requires 40cm stand room.
Adjustable mannequins are becoming increasingly rare to find. This piece - which may date from the 1920s - may become an investment. This truly unique vintage piece we can deliver to your home free; within 100 miles of milton keynes we have no charge. This item is made of linen and wood, metal, brass.