Full Body Armor Steel Mannequin, Medieval Body Armor Mannequin, Steel mannequin for medieval costume, Body mannequin made by Steel Mastery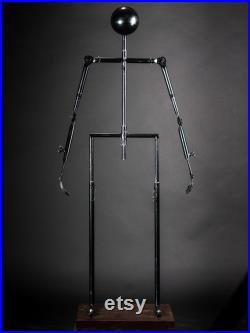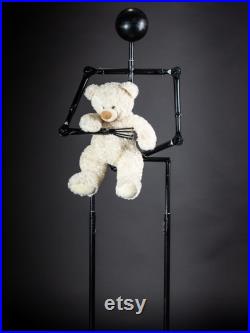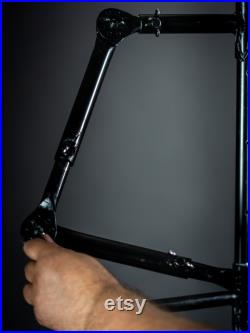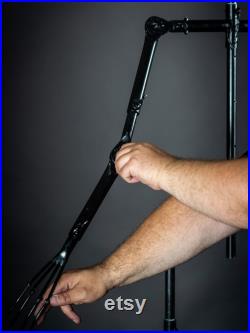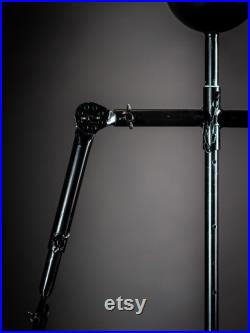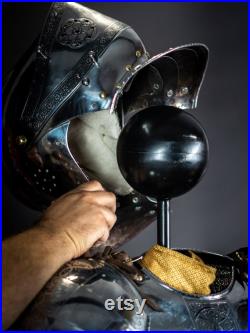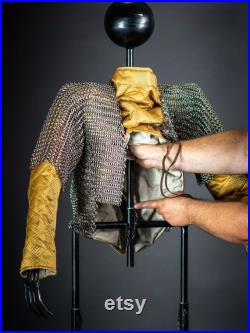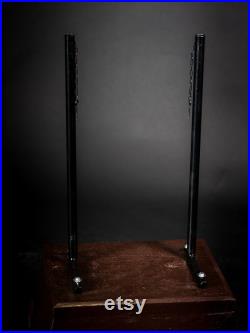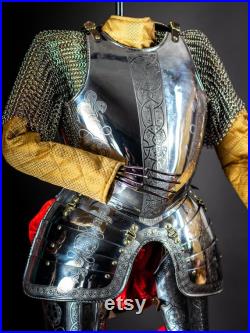 Full body armor steel mannequin, painting in any color at your choice, and has reliable fastenings. That is your possibility to build from the simple mannequin stand cool knight at any clothing and armor. That's really easy to do it, just use the manual. And now step-by-step let's dress your terminator. Fix mannequin legs to the pedestal (pedestal is not included in the price) with the four longest bolts so he cannot run away. Just put bolts through the holes in legs and fix them inside the pedestal with washer and wing nut. Put hips on legs and fix them with pins (they chained to the legs, so you will not lose them). We marked a suitable level of docking.
First of all dress mannequin's body in doublet, gambeson, aketon, chainmail, or whatever he wears under armor. Just unscrew his hands, put under armor on, and fasten his hands back. Put on and fix his body on hips with a pin (it chained to the hips). A suitable level of docking we marked for you again.
Lace-up a cut with loops on the back part of pants from the bottom upwards with leather cord. Then attach pants to the chainmail behind. On a pants front part, you can see the same loops.
Don't forget about lacing up the left and right parts of the chainmail. There are four leather laces inserted in the rings for it. Now t-800 is ready for dressing in armor. Tie up plate legs to the chainmail by leather laces. There are leather pieces with eyelets in the upper part of the leg for it.
Cuirass time firstly clasp shoulder belts and then fix cuirass with side belts. Pay attention that if cuirass was worn properly, its back part overlaps the front one. Fix the spaulders to cuirass just as you did it with the plate legs - tie them up by leather laces.
There are leather pieces with eyelets at spaulders for it. Now, put and fix the plate arms.
Attach plate arms to spaulders with inner belts. (they installed on the third segment inside the spaulders) then fix the lower parts of spaulders over them by fasten belts. Fix the bracers by fastening belts too. Set the helmet on terminator's head.
It will be easier if you firstly open the helmet's visor at maximum with fix button and close it after putting on. To put on gloves set terminator's fingers in a straight position. Then bend his fingers as you need and put a halberd or whatever else into them. You got your own personal terminator in plate armor. And just a few little life hacks. All movable hinge joints fixing with wing bolts. All body parts fixing at each other with pins chained to them.
Also, we have a large selection of plate armor on our website. This item is made of steel.