Full Body Flexible Adult Male Off White Dress Form Mannequin with Realistic Face M01SOFTX ERAF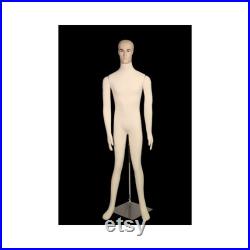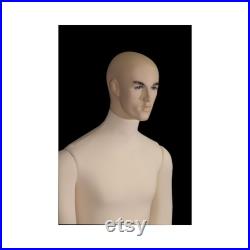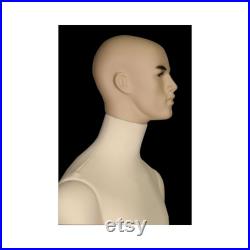 Off white full body flexible adult male dress form mannequin with realistic face. Removable, realistic adult male face. Includes metal stand with mid-back support pole. Can be posed and flexed into virtually any desired position.
Great for displaying uniforms, outfits, gear, men's clothing, and accessories. Box size 67" x 16" x 10. This item is made of fabric and flexible wire interior.