Full Torso Wicker Mannequin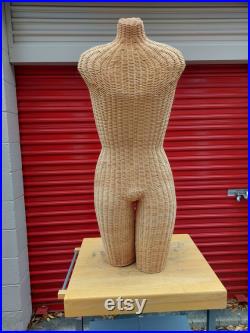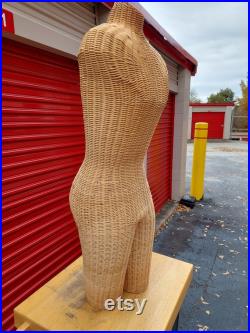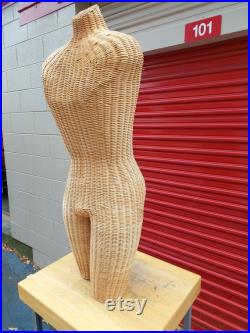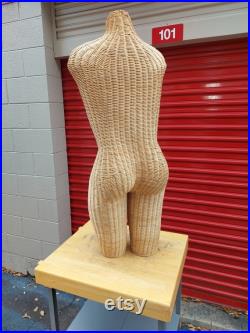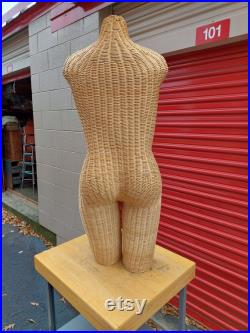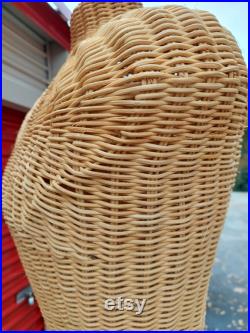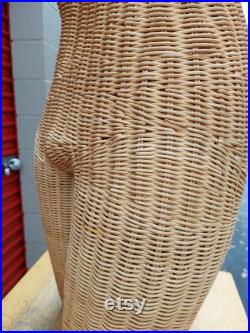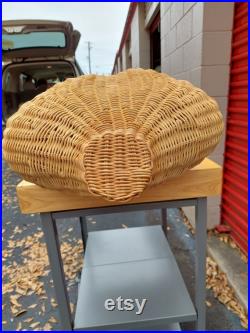 Woven from natural fiber such as wicker or rattan. Neck to knee , no head , no arms , no legs. 12 thick at hips and buttocks , . Very lightweight , about 1 lb. Excellent condition --- stands upright on its own , .
No breaks in the natural fiber. If interested , send your zip code and i will try to find.
This item is made of natural fiber.