Gloss White Full Body Adult Female Abstract Fiberglass Mannequins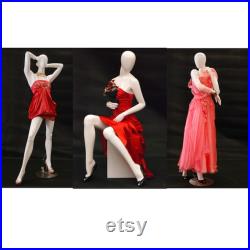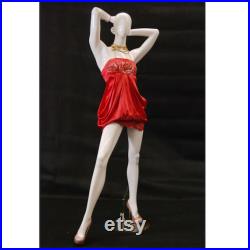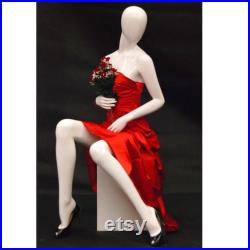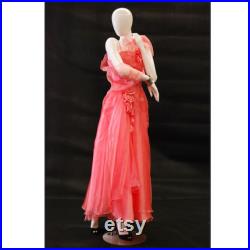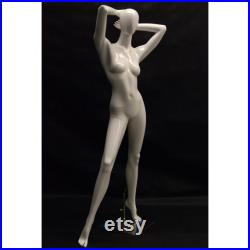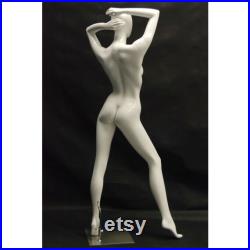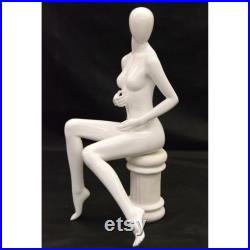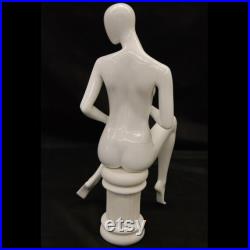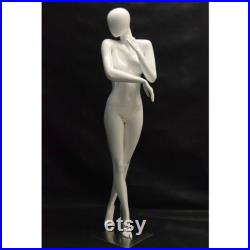 These female egghead mannequins love to show off they are in a dynamic pose that makes them look glamorous. These mannequins remind us of a pinup model getting ready for her photo shoot.
They are very high-quality mannequins and come in a gorgeous glossy white color. Pose 1 - the first one with 2 hands holding behind the head.
Measurement: bust 32" x waist 24.5" x hips 35 x ht. Pose 2 - the second female mannequin sitting pose with the stool (comes with square stool only). Measurement: bust 33" x waist 24.5" x hips 38 x ht. Pose 3 - the third female mannequin w/her head turning to the right, & 1 finger pointing to her cheek pose. The clothes are not included.