Glossy Blue Adult Male Fiberglass Mannequin Display Head with Facial Features and Ears ERABLUE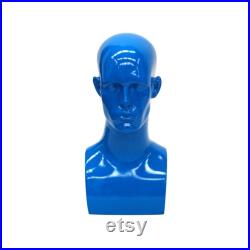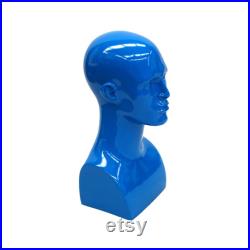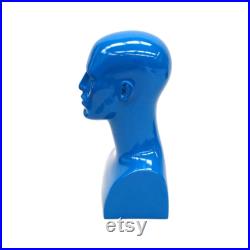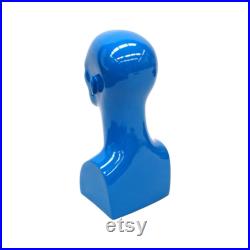 Glossy blue adult male fiberglass mannequin display head with facial features and ears (2 pack) #erablue. Glossy blue finish, high quality fiberglass material. Great for displaying male wigs, hats, scarfs, and other men's accessories. Sits flat on a tabletop or counter.
Height: from top to bottom 17. This item is made of fiberglass.