Gorgeous vintage 1950s rattan boho display mannequin stand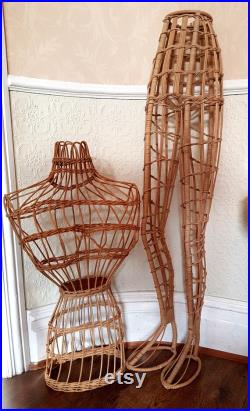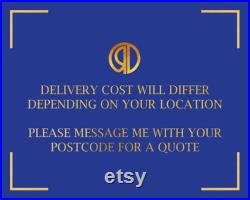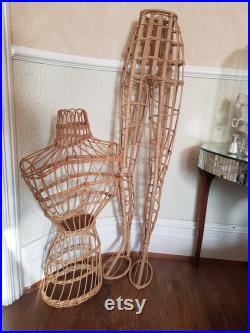 Gorgeous vintage 1950s rattan display mannequin stand. This originally came from a millinery department of a large store in illminster. It's made from rattan which is a vine-like species that grows in tropical regions located in africa, australia, and asia. It's a beautiful decorative piece that will serve to display capes, scarfs and jewellery. I have two torso's and one set of legs available.
This listing is for the legs with torso. There in good vintage condition with age related wear. There are some areas where the rattan has broken but it doesn't effect the overall look and strength of the piece.
The torso is a little uneven along the bottom edge, so if standing alone it may need a little something put under it so it doesn't tilt. The legs will also need to be balanced against a wall as they are a little uneven to stand freely. This price of 156 is for one pair of legs and the torso - please see separate listing for the other torso. Prices are normally between 30 - 50.