Half Body Female Display Dress Form Adjustable,Chic Velvet Fabric Mannequin Torso,Women Dress Mannequin Clothing Display Rack,Wig Head Stand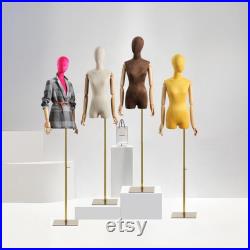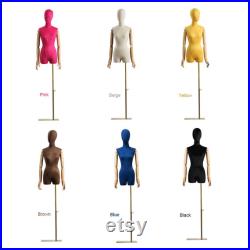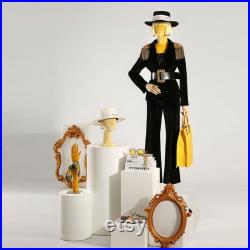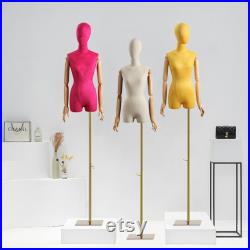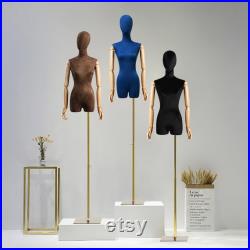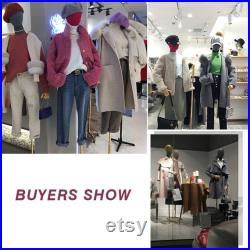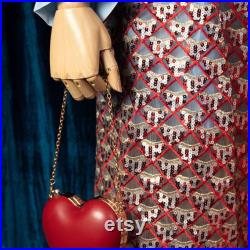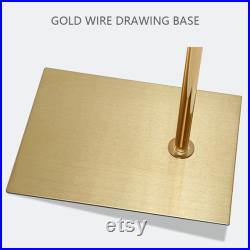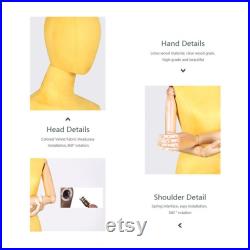 The product is high end colored velvet fabric female mannequin, the design are very beautiful and fashion, use it to dress up your store can grab customer's attention, use it to dress up your window can make your window become more shiny and gorgeous, use it to dress up your works can present perfect display effect, will make a superb addition to your life. Mannequin color : beige, black, pink , yellow, blue, brown. Material for arms : wooden arms. Style a: half body mannequin body+ head +wooden hands +gold square base. Size : body height:95 cm (37.4 inch), shoulder width:36 cm(14.2 inch), bust: 78 cm (30.7 inch), waist:60 cm(23.6 inch), hip:83 cm (32.7 inch). The female fabric mannequin is made of high quality, eco-friendly materials, which have been carefully selected for their composition and reliability. Great for photography, display, and sewing, displays adult ladies clothing and accessories. Our mannequins are irreplaceable for home decor, jewelry store displays, presentation of various clothes and fashion pieces, wedding dresses, or a model for one of the best photographs you could ever make.
In fact, this beautiful piece of art can grace any space in your home, your bedroom, your bath, your dressing area, your craft room, your dining space or your entry way. Light weight and easy to move, it is convenient for you to move the mannequin and suitable for you to place anywhere you need it. Sturdy stand , the square base is durable enough to serve longer time and strongly support the whole mannequin.
Ideal for displaying jewelry, bag, wedding dress , hair, cosplay, couture, wig, sweaters, hat, t-shirts, jackets, coat, cap, sunglasses, glasses, sweatshirt, watch, bridal gown, suit, gown, headband, hairband, sport wear, casual wear, scarf, dresses, jewelry, blouses, tops and accessories. Great for display , you can use it to display your produce in a window, on a counter, on a tiered display shelf, or on the floor. The velvet material that the mannequin is dressed with gives a unique and rich look, but it is also very useful and practical, it is an inevitable tailor dummy for your workplace. Half body fiberglass female formal dress suit display mannequin adjustable upper torso mannequin with wood arms mannequin torso with head adjustable dress form corsets dress form display model props clothes rack clothing display rack clothing display stand wedding dress form bridal gown mannequins jewelry holder organizer mannequin head with shoulders plus size mannequin plus size dress form retail mannequins mannequin christmas tree mannequin body female mannequins for sale fabric head model female head dummy with metal base for hat display women upper-body window display model mannequin clothing mannequin luxury half body female mannequin adjustable women velvet dress form clothing model props, lady display form with wooden mannequin hand fashion mannequin torso half body dress form women mannequin wedding dress props female torso mannequin dress form. If you need bulk order, we can offer discount, pls contact our customer service. Gorgeous appearance and beautiful dress match, can definitely attract a lot of customers for the store. S: you can collect our store, because we have updated many new models and issued many promotion items. Keywords: wig holder, hat holder, head scarf, jewelry holder, velvet mannequin, display head, vintage mannequin, couture model, couture mannequin, shop mannequin, female dummy, head dummy , display bust form, half body mannequin, necklace holder, women mannequin for sale , necklace stand, bracelet holder, dress form for sale , tailor mannequin, torso dummy, tailor dress form, wig head, tailor bust, half body dress form, wig stand, sewing tutorial, mannequin full body, mannequin body, mannequin stand, display model, mannequin leg, sewing bust, suit mannequin, manikin head, clothing display stand, clothing rack. This item is made of dress form mannequin and jewelry mannequin display, vintage dress form, custom dress form, bust mannequin, mannequin head stand, mannequin head display, sewing dress form, hair mannequin head, mannequin for hat, wig mannequin head, dress form for sewing, mannequin head for wigs.