Half Body Professional Dress Form with Base Sizes 2, 4, 6, 8, 10, 12 Personalized Dress Form Option Monogram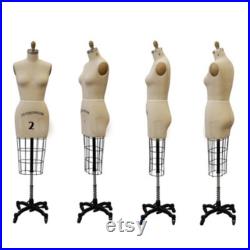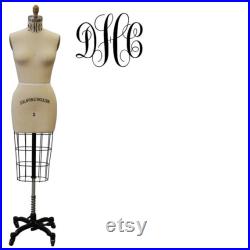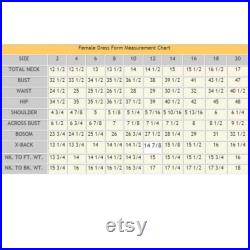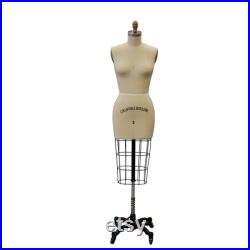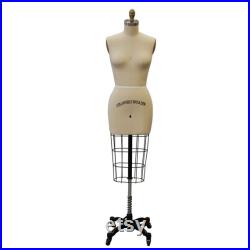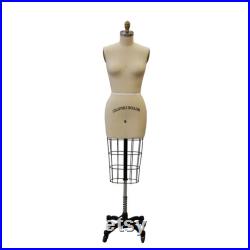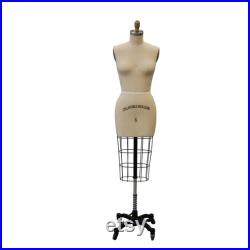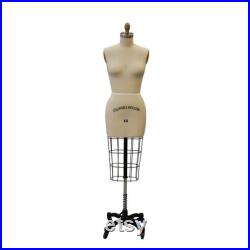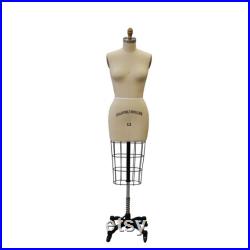 Half body professional dress form with base sizes 2, 4, 6, 8,10,12 - personalized. Perfect gift for your mother, wife, yourself, or that person who loves to sew monogram adds a timeless, elegant touch to the gift. Model #601, high-quality fine linen.
Natural body shaped with realistic looking buttock. Pinnable dress form with collapsible shoulders. With bump out side seams to enable you to feel them when draping with fabric.
Heavy-duty traditional cast base with 4 wheels. Easily adjust the height by stepping on a foot pedal. (the last name is usually the middle letter in a 3 letter monogram).
Make sure to indicate which letter is the last name initial. This item is made of linen and fiberglass.