Half Scale Dress Form With Hand Sewn Silk Tartan Dress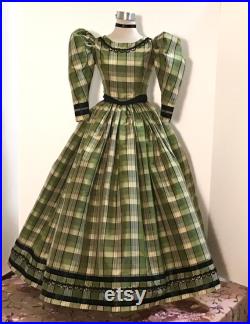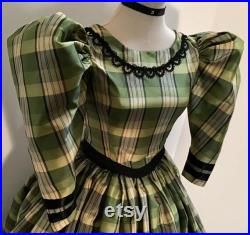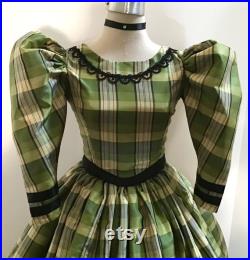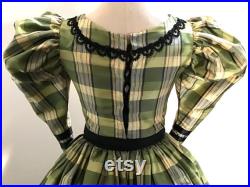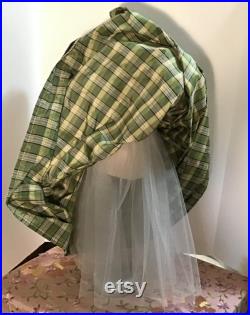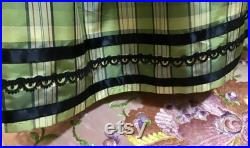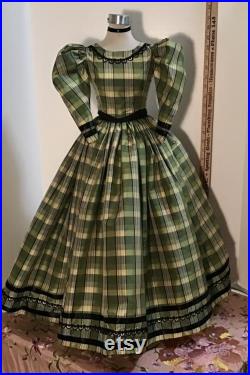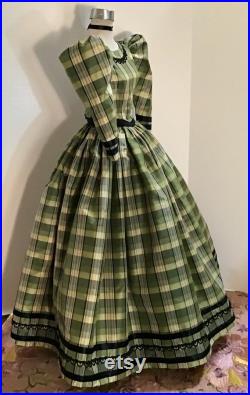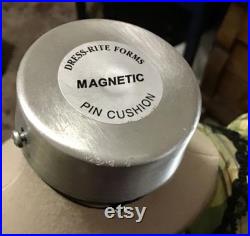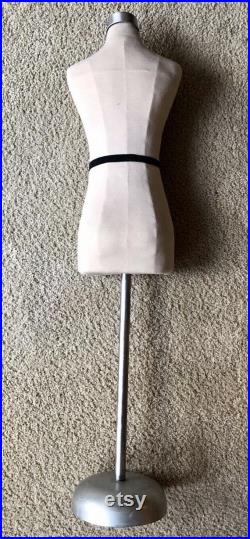 I designed and built this sweet dress completely from scratch, drafting a pattern to fit snugly on the adorable half scale professional dress form. The dress fabric is a beautiful silk plaid in shades of green with tiny red lines and black accents. The mutton leg sleeves are very puffy and replicated from a vintage pattern. The hemline and bodice are trimmed with vintage satin ribbon and an adorable decorative braid.
Bodice and skirt are two separate pieces, there is also a tulle petticoat. The bodice laces up the back, all are easily removed if one wishes to redress or use the form to construct another garment. The dress form is vintage and therefore not perfect, it does show some signs of age. The metal base has some marring, the body has some snags and the top cap has some scratches on it. The top cap is also a magnetic pin holder.
The body of the form is a harder material, but the fabric covering easily takes pins. Stands 32 tall, waist 13, bust 17, hips 18. This item is made of felt and ribbon, ostrich plumes.