Halfscale 1 2 size 6 8 10 Female Full Body Mini Tailor Dress Form,77cm Height Sewing Dressmaker Dummy 1 2 Mannequin with Detachable Long Arm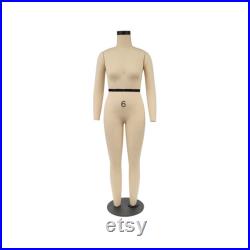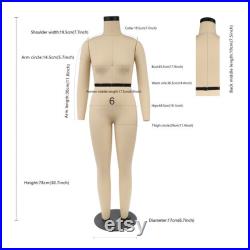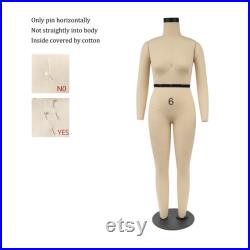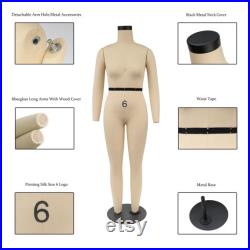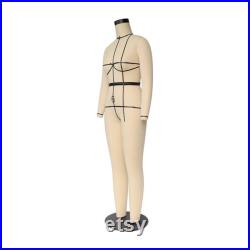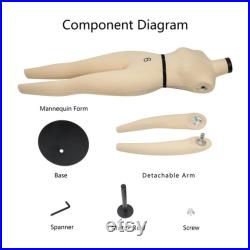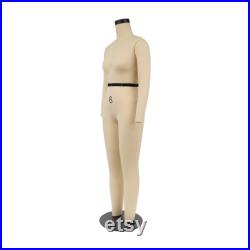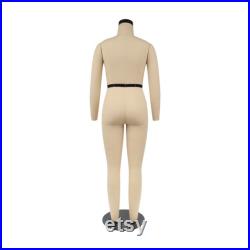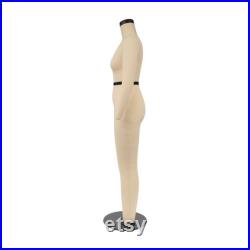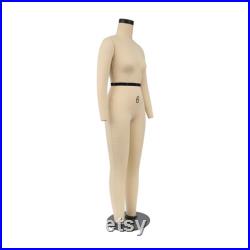 This is not adult full size, only 1/2 of the adult size, half scale means adult bust size 88cm, the half scale 1/2 1:2 is 44cm. This is 1/2 size 6 us mini 78cm height only female half scale full body professional tailor dress form pinnable sewing dummy fiberglass mannequin. Promotion date for the new product, we open the mould and make the new neck cap black metal cap, so that it can durable. This is a new design, 3d molding and then open the mold by our local 3d factory. Hope all design will be more popular in the market, help more and more fashion designer.
If you are a designer, we also welcome remain your good idear for new mannequin size and style. Let's make a better mannequin from now on.
Fabric will be color tolerance, as the photo by computer have a little too white. Hope you don't mind perfect items. Inside cover by elastic sponge, comfortable. With black metal round base/with black metal round base/with black metal round base/with black metal round base. This is a new items, under 3d printing and open fiberglass mould to make it.
Professional female full body halfscale 1:2 tailor dress form mannequin made of high quality fine cotton linen. Right and left arm attachment included. Designer and school student who major in fashion design can use this lovely items to do the cutting, template, sewing, and make the new and small size apparel. It can help people to save a lot of fabric material and sewing time compare of full size 1:1 adult garment, as we know before our cloth design come out perfectly and catch customer's eye will take many times, so do the test and see the style what we design again and again, change the color and design draft also can not avoided, designer's work will be complicated, hence, i make this half scale mannequin, and change the black shoulder cap and neck cover, and use a good fitting fabric to cover it, hope can help more and more designer, hope this items can save designer's time. #mannequin 1/2 #dressmakerform # fiberglassmannequin, half scale dummies, dressmakers dummy, mannequin 1/2.
This item is made of fiberglass and cotton, linen.