Hall-Borchert Dress Form, cast iron base, late 1800s-early 1900s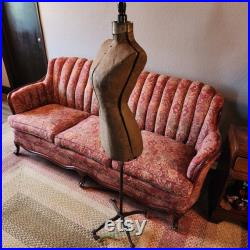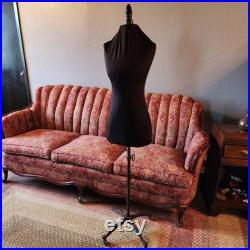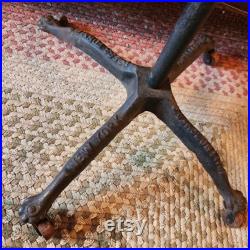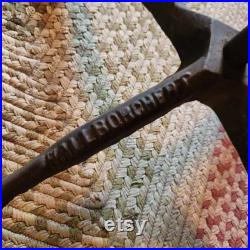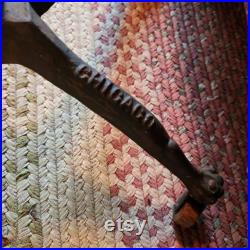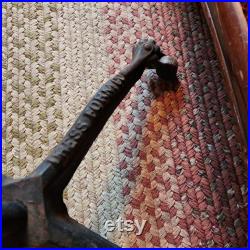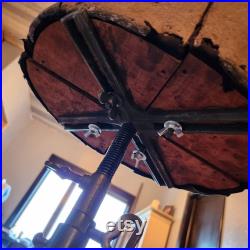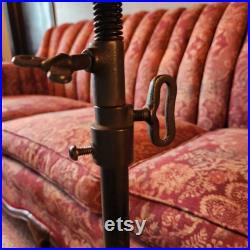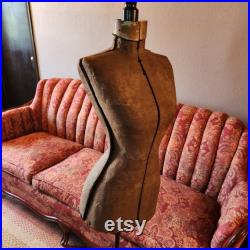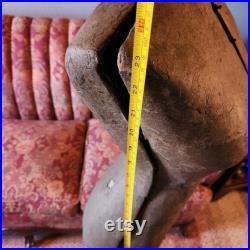 Hall-borchert dress form, cast iron base, late 1800- early 1900s. She does not have her original cloth cover, has had a new one made for her to fit over bust.
Body is 23 long overall. Her body is wood, covered in a paper type material.
Her legs and stand are cast iron, and they say: new york, chicago, hallborchert, dress form. She has had a few replaced parts, the adjustment nuts on bottom (pic 7) and her top handle has maybe been touched up with paint. This is a beautiful antique perfect for display in a store/business or home. Still very usable for clothing display, display windows, etc.