Hand Painted Mannequin, Bust, Skull, Dot Art, Colorful, Black, Clothing Jewelry Display, Art, Mandela Art, Bust to Waist, Day of the Dead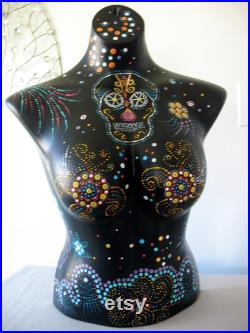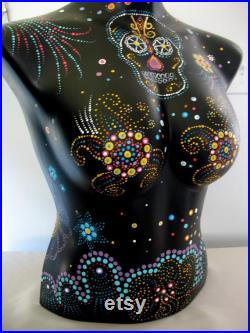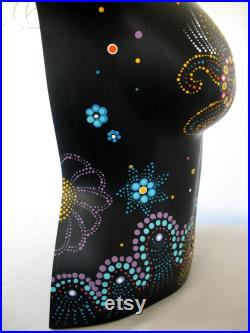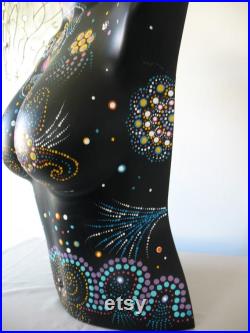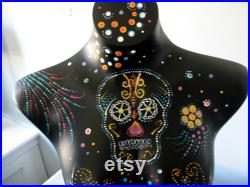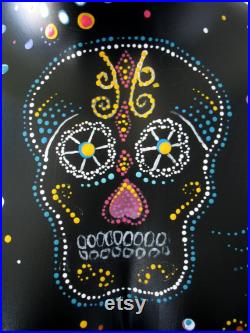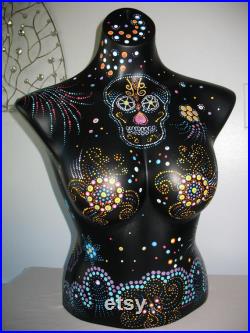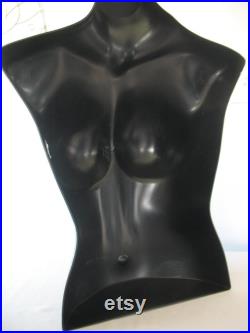 Women's bust to waist mannequin turned into a colorful piece of art. Still functional as a display for jewelry, clothing or can be displayed as an art piece. Dot or mandela art done in the style of the day of the dead, featuring a skull in the center of her chest with whimsical floral and paisley designs throughout. One-of-a-kind, original by me, gussie gurl.
Back is flat and hollow. Day of the dead design in dot art. 23" tall x 17" wide. Hook provided for hanging if desired.
This item is made of hard plastic display and heavy metal hook, acrylic paint, mod podge sealer.