Henry Kayser Practikin Display Head, Made in France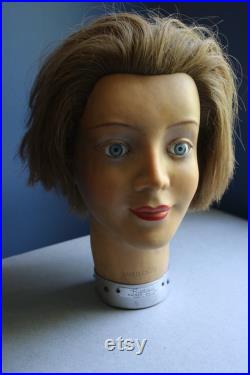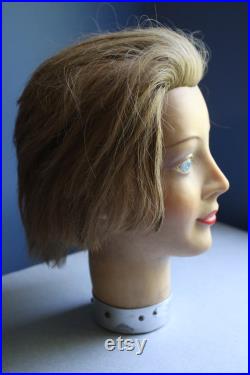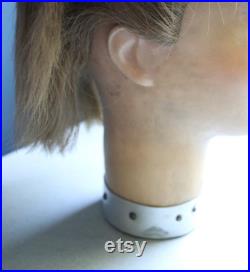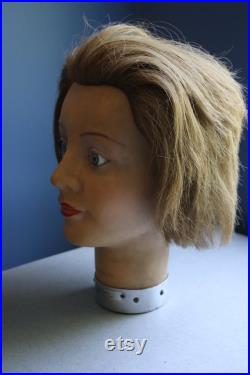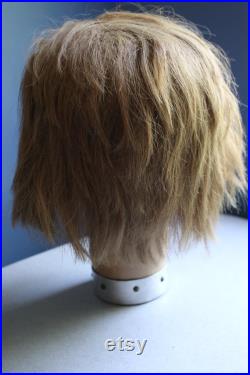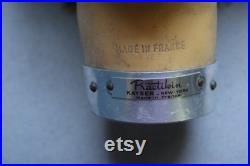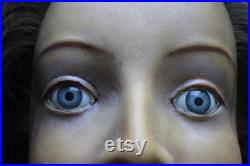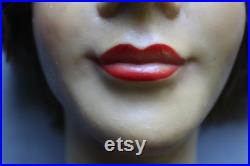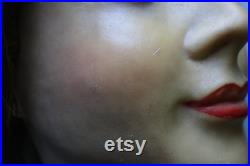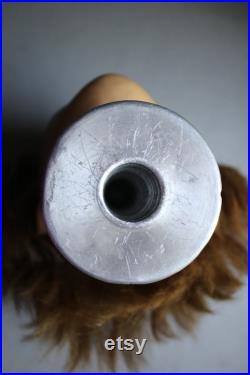 The first known use of the practikin name was in 1961. Henry kayser and fils created practice heads such as this one for the field of cosmetology so students could practice hair and makeup techniques.
I believe this head is circa 1960s. Measured around the top portion of the head, the circumference is approximately 20.
The neck's circumference is 10. The diameter of the base is 3. Please note that the material (a type of rubber/plastic) of which the head is comprised is soiled and there is a scratch, as seen in the ninth photo. The eyes appear to be plastic.