High quality mannequin display hand for jewelry, gloves, sunglasses, purses.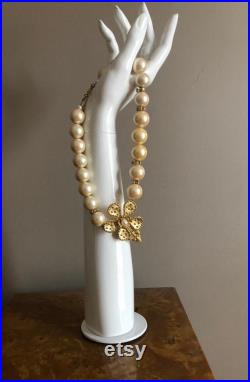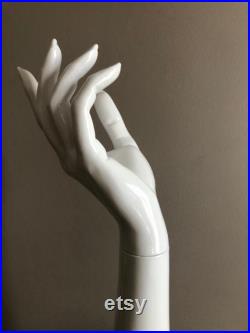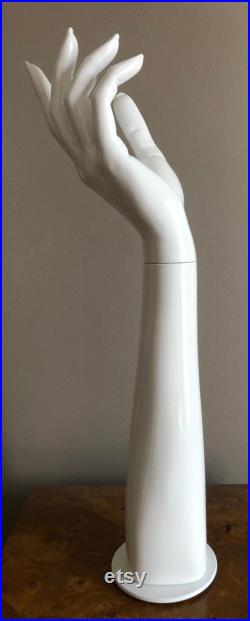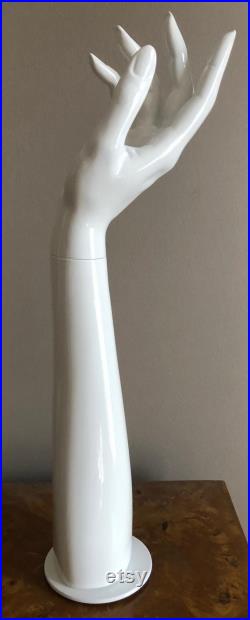 This gorgeous, graceful hand was created for one of the largest department store chains in america. It comes in three pieces-the base, the arm, and the hand, which is removable to facilitate bracelets, watches, etc. Each of the three pieces are finished to match in glossy white. This is a hard finish that is resistant to chipping. Unlike so many inexpensive, imported plastic display fixtures, this is made of heavy, quality fiberglass and resin.
Basically, it's made with the same substantial quality that a vintage mannequin, such as an adel rootstein or a decter or greneker, would have. We only have a few of these at this price, please don't wait to order.