Jelimate Female Half Scale Full Body Display Mannequin,Painting Matte White Dress Form For Window Decor,Mini Form Clothing Rack-94cm height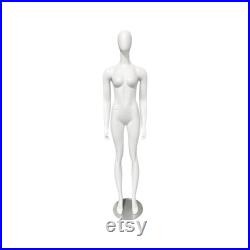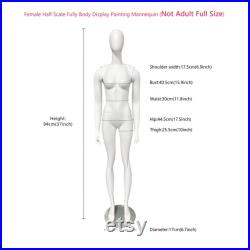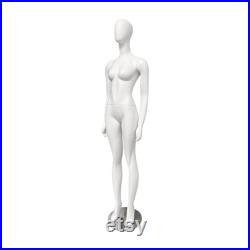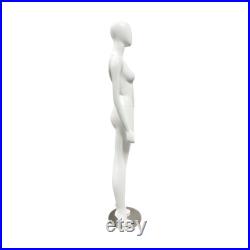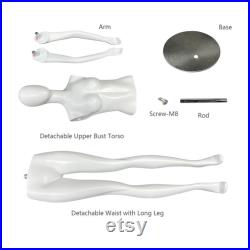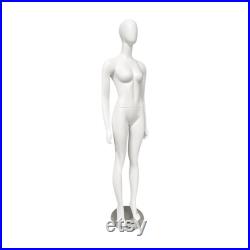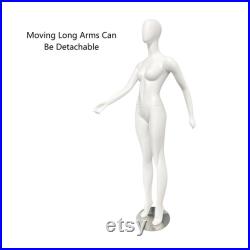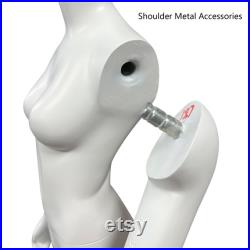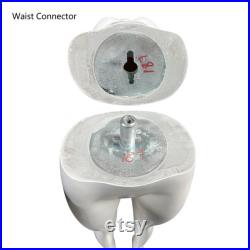 This is a new popular style jm300 mini full body painting mannequin, half scale full size dress form, 1/2 size full body dress form , so it's not adult full size, not an adult, it's 1:2 for full body mannequin(not an adult size). The height is only 94cm, it's use for dresses display, window decoration, or for fashion week display the mini 1: 2 dresses. And also offer luxury items for luxury brand. For help more designer so we open this shop and offer nice mannequin for oversea market. Product name: female half scale full body painting mannequin. Usage: display only, not pattern draping. Function : the arms is detachable, the mini upper mannequin body and mini lower mannequin body is can assemble. 1/2 scale full body mannequin size : height :94 cm (37 inch), shoulder width:17.5 cm(6.9 inch), bust:40.5 cm (15.9 inch), waist:30 cm (11.8 inch), hip:44.5 cm (17.5 inch), thigh:25.5 cm(10 inch), base diameter: 17 cm (6.7 inch). The 1/2 size full body mannequin is made of high quality, fiberglass materials, which have been carefully selected for their composition and reliability, use for window display, home decoration. It can be used for interior decoration, or for decorations with a barbie wedding dress, with white barbie wedding dress for a wedding gift, also is a perfect gift for your mother, wife, yourself, or that person who is an upcoming designer. Our 1/2 size full body dress forms are accurately shaped and proportioned according to physical characteristics derived from relevant consumer data 3d printing.
It can help people to save a lot of fabric material and sewing time compare of full size 1:1 adult garment. If you need bulk order, we can offer discount, pls contact our customer service. Gorgeous appearance and beautiful dress match, can definitely attract a lot of customers for the store. But our customer service is always want to do 100% effort to service for each value customer.
Expired will not be refundable. S: you can collect our store, because we have updated many new models and issued many promotion items. Keywords: female body form, mannequin torso form, mannequin couture, dressform scale, fabric mannequin torso, tailor dummy, half size mannequin, tailor model, tailor bust form, half dress form, display mannequin, half dress form, fashion mannequin torso, mannequin head display, mannequin head stand, dress form props, mannequin head for wigs, head dummy, female dummy, dressmaker mannequin, dressmaker dummy, female model, female dummy, head model, full size mannequin , female bust mannequin, manikin head for wigs, lady mannequin torso, half mannequin torso, shop mannequin, store mannequin, window mannequin, store display props, store model, window model, window display props, boutique mannequin, shop model, shop display props, store display stand, scale mannequin, mini mannequin torso, necklace bust stand, display holder stand, half size dress form, hair mannequin head, cheap mannequin full body, mini mannequin for drawing, full body mannequin female, mini mannequin for fashion design, lady dress form, dress form for sale, dress form torso. This item is made of female mannequin torso and full mannequin torso, clothing mannequin display, mannequin full body, display model props, mannequin head with shoulder, full body dress form, jewelry mannequin display, full body mini mannequin, half scale dress form, mini mannequin doll, small mannequin body, dress form mannequin.