Ladies Female French Blouse Countertop Dress Form with Base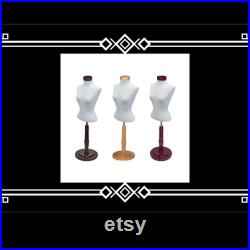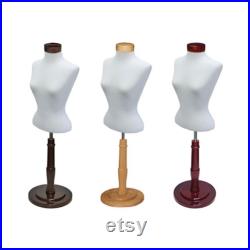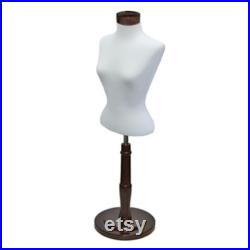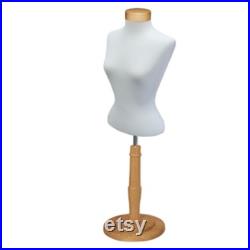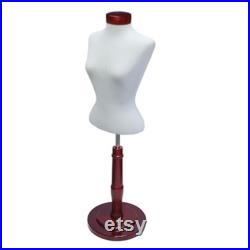 Includes a wood neck block finial and a wood round base. The core of the form is made of dense styrofoam and is pinnable. Styrofoam is rigid, dense, and will maintain its shape.
The attractive medium body foam form is covered in durable jersey knit material. Aside from being a display form, this is a great entry-level dressmaker form for designing, pinning, and draping for the budding designer or for small sewing projects. You can also display t-shirts, blouses, jewelry, and scarves on the dress form.
This is a countertop form and is meant to be placed on display tables, counters, and shelves where a shorter form is needed. This ladies female french blouse countertop dress form with base and neckblock is available in three beautiful base and neckblock colors.