Lilladisplay Light Gray Color Sports Male Mannequin Leg Form LULU-M01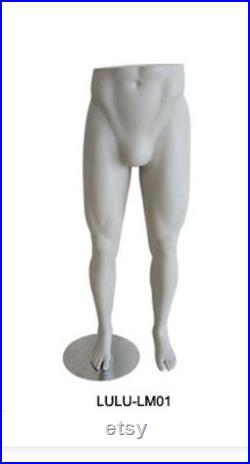 Lilladisplay light gray color sports male mannequin leg form lulu-m01. Color: white matte/black matte/standard light gray. Lulu-m01 is originally designed for one famous yoga brand for their male yoga pants display. But he is also perfect for all styles men sports pants, man casual pants store display. You can choose to have the base or without the base as the client using on the shelves. With quantity 5pcs/model, you can have the custom color service. Please talk with our sales team.
This item is made of fiberglass.