Lilladisplay white matte color straight pose sports athletic female mannequins JS01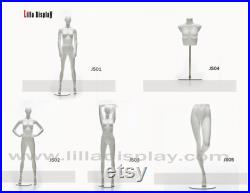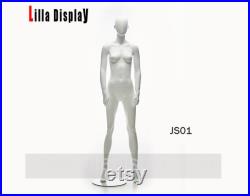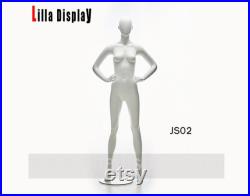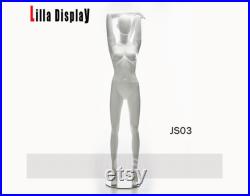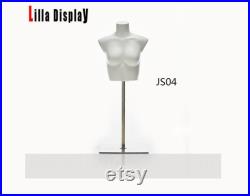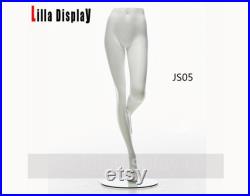 Lilladisplay white matte color sports athletic female mannequins js. Mannequin head style: faceless mannequin head with ears.
If you do need the glass base for your store concept, plesae specify to us when place the order. Standing full body classic female sports athlete mannequin with straight pose(both legs and arms). Standing classic full body sports female mannequin with bending arms. A full body athlete fitness female sports mannequin with streching yoga pose.
Js04 is a sports mannequin torso. You can it without base, or with a fixed height 50cm/60cm pole base. Js05 is a sports running mannequin leg. It's expensive because of the long leg with the big package size, and has the excess length cost. In the picture, it has a glass base.
If you do need a round glass base, please sepcify to us. No extra cost in usa. This item is made of fiberglass.