Luxury Window Adult Full Body Female Mannequin ,Black Lacquered FRP Mannequin,Full-body Wedding Window Sitting Model Props Shot Dummy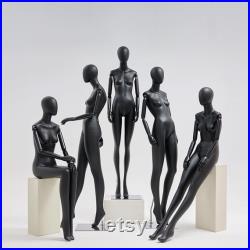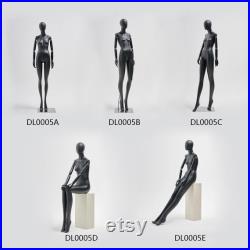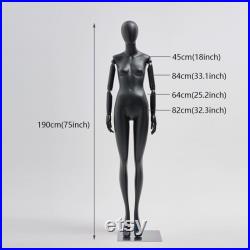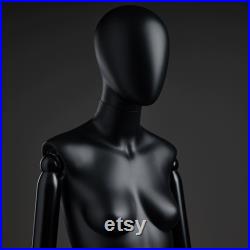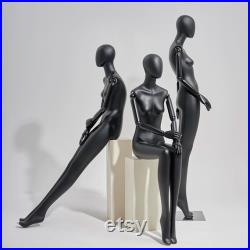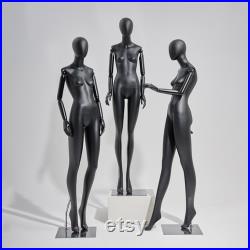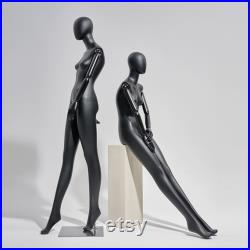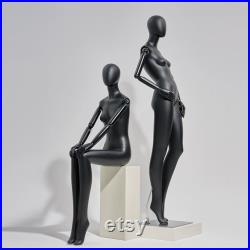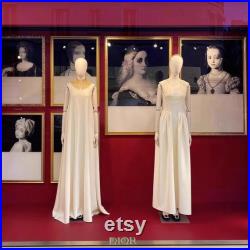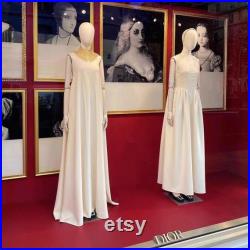 New style black lacquered frp mannequin. This mannequin is specifically designed to showcase wedding dresses and formal attire in a visually striking and captivating way, adding a touch of elegance and drama to any display. Product name:black paint stand/sitting fibreglass mannequin. Product id:dl0005a / dl0005b / dl0005c / dl0005d / dl0005e. Product:dl0005a / dl000b / dl005c.
Body height:190cm (75 inch). Shoulder width:45(18 inch).
Bust:84cm (33.1 inch). Waist:64cm(25.2 inch). Hip:82cm(32.3 inch).
Body height:175cm (69.5 inch). Beyond its role as a display prop, the black full body bridal mannequin is also a perfect companion for fashion photography and visual merchandising.
This mannequin is specifically designed for sitting poses, making it ideal for creating dynamic and eye-catching displays in your showroom. Its sturdy construction ensures stability and durability, allowing you to experiment with different poses and scenes without worrying about any mishaps. Elevate your store's visual appeal and enhance the allure of your wedding dress collection with the black full body mannequin. Its exquisite design and attention to detail will leave a lasting impression on your customers, helping them visualize their dream wedding attire and making your collection shine. We will reply to you within 24 hours. This item is made of high grade mannequin, realistic female mannequins, mannequin for clothes show, dressform for sunglasses display, mannequin body, adjustable model, fashion female boutique window, mannequin full body, fabric full body female mannequin, full body with wooden arm, torso full body, full body dress form and dress form mannequin for linen spray paint.