Male Chrome Mannequin With Removable Head SM1SCEG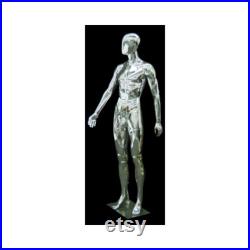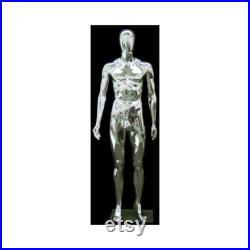 Male chrome mannequin with removable head. Removable head feature allows mannequin to be used as a headless mannequin if desired. Comes supplied with neck cap.
Tempered glass base prevents the base from shattering. Calf support allows the mannequin to wear shoes/sneakers.
This item is made of plastic.