Male Display Dress Form in Natural Canvas on Metal Tabletop Base by TSC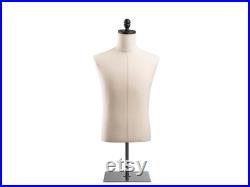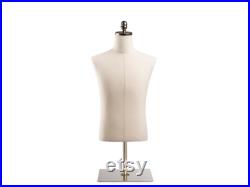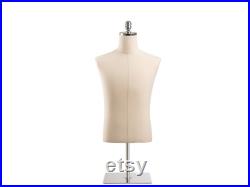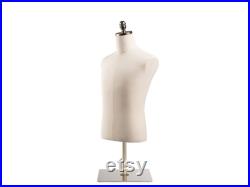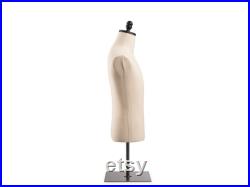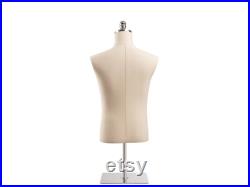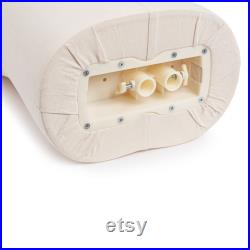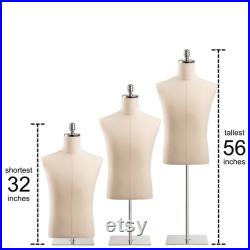 Unleash (or display) your creativity with our newly updated display dress form line. The display dress form line can be used for both display and design purposes.
The torso is created from a thick plastic inner core which is then covered by a thick layer of foam (for easy pinning use) which is then wrapped with a durable and beautiful layer of natural canvas. There are two connectors for the base pole on the underside of the torso: one in the center (as shown in the photos) and a second one slightly to the side. Using this second connector will allow you to display or create pants and underwear. This base and pole on this configuration are smaller/lower so that this form can be placed on a tabletop or shelf.
This dress form includes the full kit: torso, modern metal flat table top base and matching finial (neck cap). The male display torso is available in a single size at the current time (all in inches). Medium: 37" bust, 32" waist and 35 hips. This item is made of natural canvas, wood and metal.