Male Muscular Dress Form Cream Jersey with Shoulders, Half Leg with Base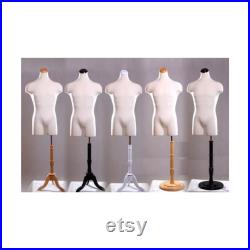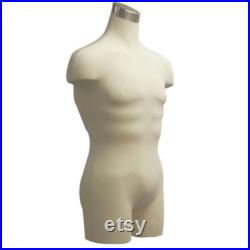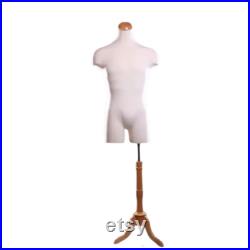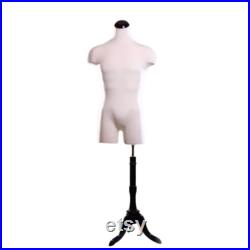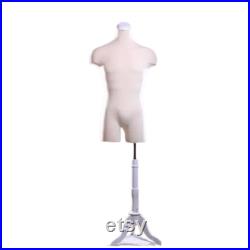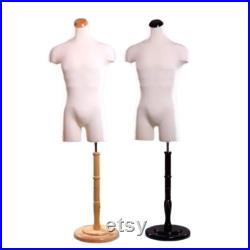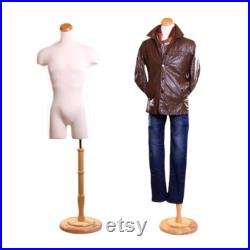 The muscular male dress form is made from foam and covered in durable jersey material. Form comes complete with adjustable base and neck block, overall height adjustable up to 72 floor stand base. The form is movable from the base. This 3/4 male torso is made of foam (so it is pin-able) with a cream jersey covering.
This is an elegant dress form to choose to display any kind of clothing from casual to formal to athletic. The male dress form can be used by beginners, aspiring designers, or by anyone who wants to make a shirt or want to display clothing.
Chest 41" x waist 33" x hip 40" x height of the form 35" x cross-shoulder 22. This item is made of foam and jersey knit material.