Male Realistic Flexible Bendable Mannequin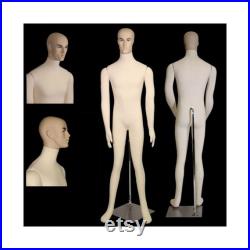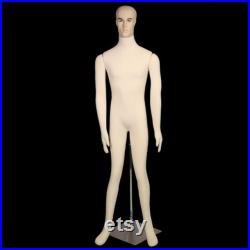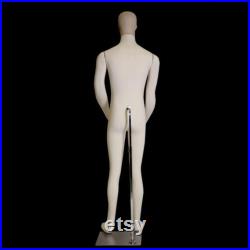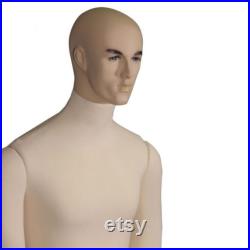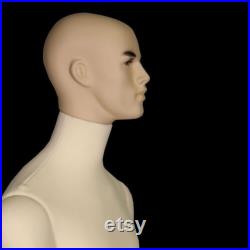 Flexible mannequins are the coolest, simply because you can set them in any pose you see fit. This male flexible mannequin is perfect for displays and store interiors. This display mannequin comes with a realistic face.
The body is created from a high-quality and dense foam that ensures durability and mobility. If you set the mannequin in a specific position, it will stay put. You can move any part of the body from the neck down which is awesome. The most interesting fact regarding flexible or posable mannequins is that they are often used as crash test dummies due to their likeness to human mobility.
The mannequin can sit or stand. Beautifully painted and crafted by hand. Easily comes apart making it a breeze to dress and undress. Make-up and realistic eyelashes make this mannequin look almost human. Made ofdurable inner foam with an outer jersey cover. Includes a square, steel base witha back rod. This item is made of foam.