Male soft tailor s dress form Richard. Dressmaker mannequin, Sewing torso, Dress making model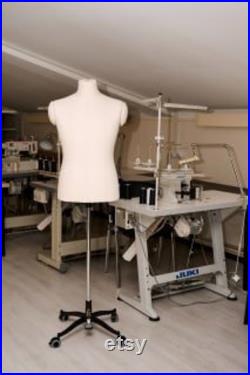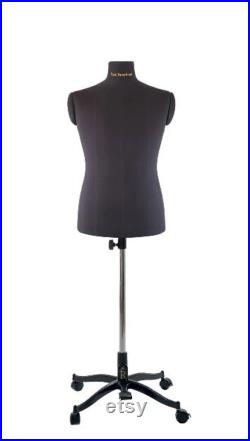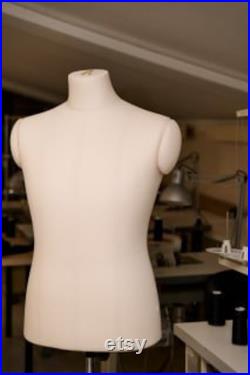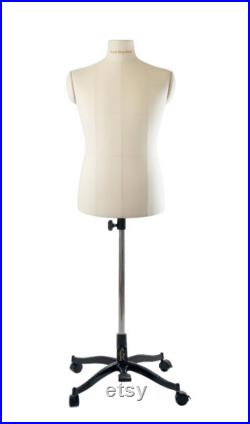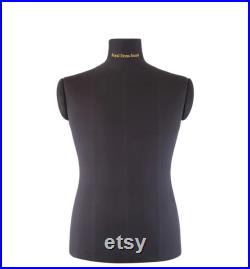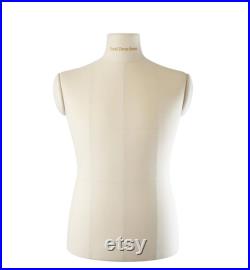 Professional soft tailor male dress form richard. The torso is made of highly elastic material. The torso is fully pinnable with needles and pins. The cotton cover has water and oil-resistant treatment. The cover is non-removable, resistant to high temperature and humidity.
You can steam and iron clothes directly on the dress form. The basic balance lines help to determine correctness of fitting and using draping method. The dress form has detachable magnet shoulder segments. What's in the set. Sturdy metal stand "milan" with removable wheels and adjustable height.
Retainer of rotation: rotation lock for fixing the dummy during work. Magnet-stencil of a female figure for sketching. It is allowed to deviate from the specified dimensions by 1.5%.