Mannequin Adult Female Adjustable Dress Form Sewing Fabric Torso with Adjustment Dials,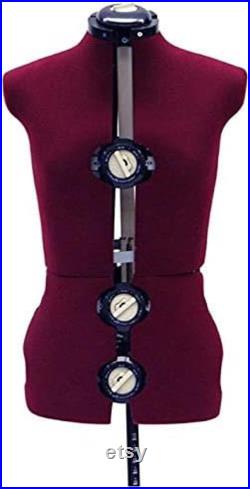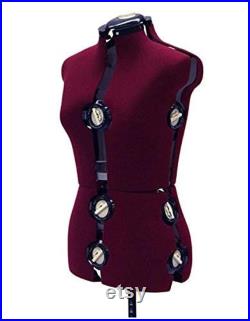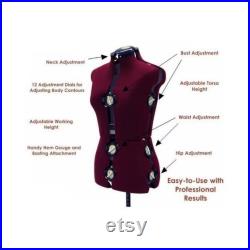 Item: mannequin adult female adjustable dress form sewing fabric torso with adjustment dials, . Fully adjustable body form for use in sewing projects or as a display piece. 12 adjustment dial (bust, waist, hips) provide a perfect fit. Foam-backed fabric exterior allows you to easily pin dresses, skirts, tops and patterns. Height adjustment lets you customize the dress form to your height in a snap.
Size: bust 33 to 39 waist 25.5 to 32 hip 34 to 40.5 neck 13.5 to 18.