Mannequin Head Female Wig Display Heads from VaudevilleMannequins.com Liliana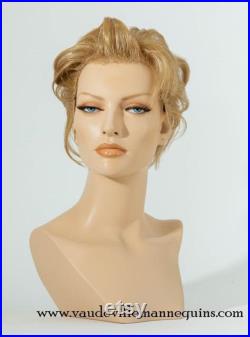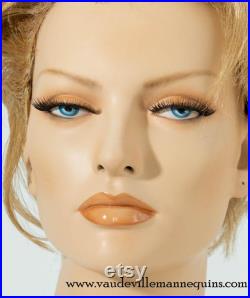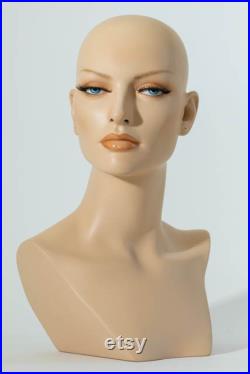 This is liliane, one of five styles of high quality mannequin heads offered by vaudeville mannequins. All are beautifully done, made by hand from heavy fiberglass and cast resin. Each face is hand painted by one of our two artists in our los angeles factory in a combination of airbrush, acrylic, and oil paint techniques. We have made mannequins since just after world war ii, and these are made in the way we have always done it.
They're heavy, and great quality. Please take a look at our other listings for african american, asian, and caucasian wig display mannequin heads. Please note that we're making up a batch of these that will be available in early april. There will be another batch in about 8 weeks after that. Note: wigs shown are not included.
This item is made of fiberglass and resin.