Mannequin Mondo Vintage Full Size Vintage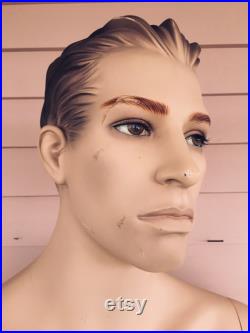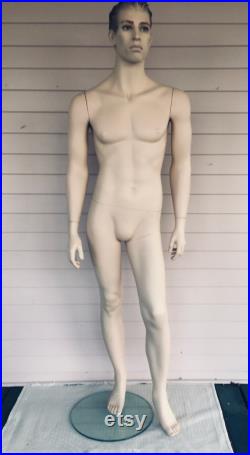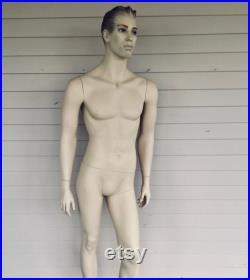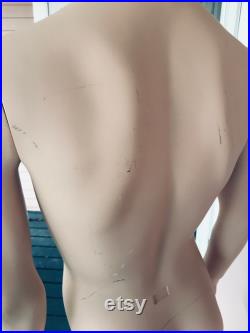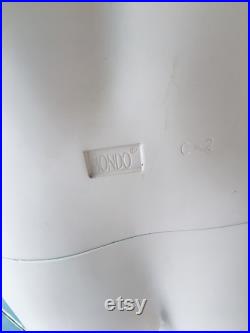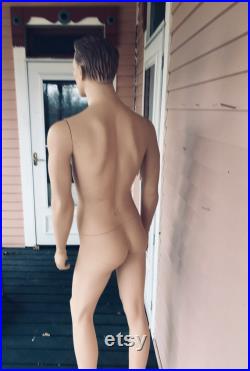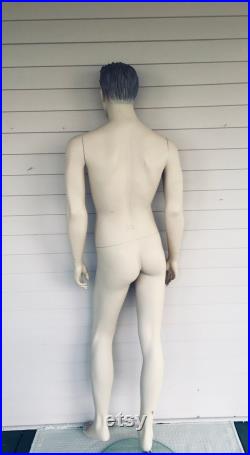 Skin-colored 6 feet tall male mannequin by mondo company is in great shape. Torso and head are one piece. The hips and right leg are one piece.
The left leg is removable, as are the two arms and two hands. Good hair and facial features and slim body.
36 inch chest, 26 inch waist and 18 inches across the shoulders. The mannequin stands on a heavy metal base with a square rod into the right leg.
A sculpted body made of lightweight fiberglass. This item is made of fiberglass and metal, glass.