Mannequin Torso Paris Postcards Wasp Waist Vintage French Style Jewelry bust display Dress Form paper mache Tailor Dummy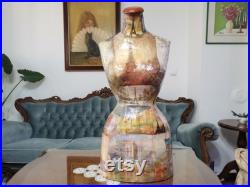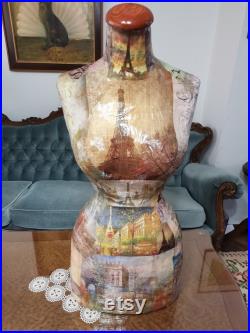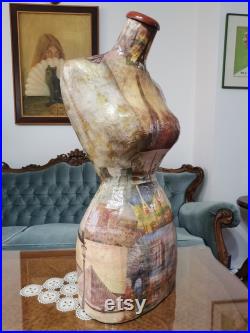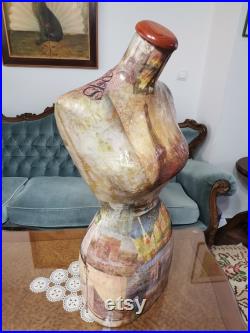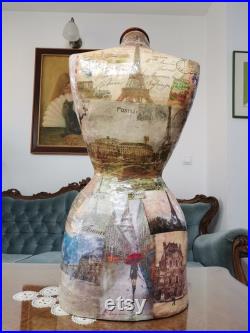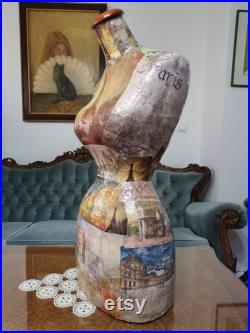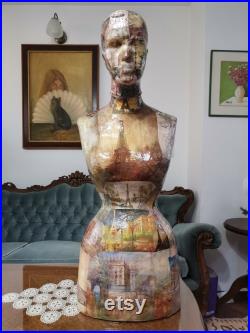 This is a dress form made by my own, unique technology which is completely manufactured from natural materials. It is made from cardboard , paper maché and these give the product extraordinary solidity and hardness. It contains similar pictures that may not always be at the same position. My mannequins are irreplaceable for home decor, jewelry store displays, presentation of various clothes and fashion pieces, wedding dresses, or a model for one of the best photographs you could ever make. In fact, this beautiful piece of art can grace any space in your home, your bedroom, your bath, your dressing area, your craft room, your dining space or your entry way. The mannequin is manufactured without using any styrofoam, polystyrene or other synthetic materials. 93/53/100 cm or 36/21/39 inch. Mannequin height : 75 cm or 29.5 inch.
Mid shoulder to mid shoulder: 35 cm or 14 inch. This item is made of paper mache and cardboard, paper, eco friendly.