Mannequin with Stand metal Signed Model Déposé Adjustable Stand with 3 foot pointst Display Mannequin Shop Window Atelier 1940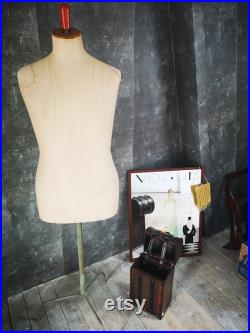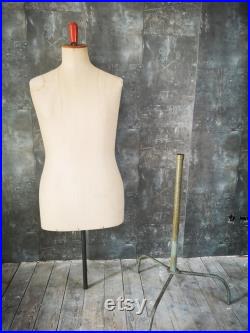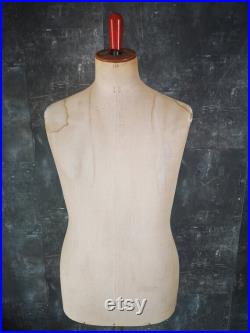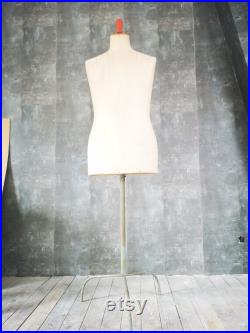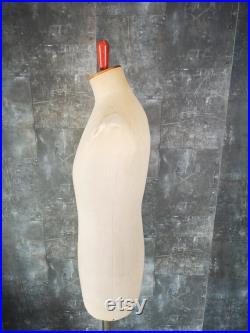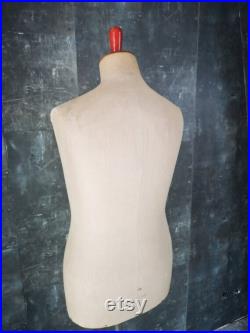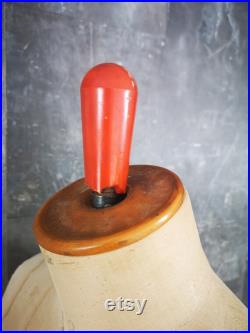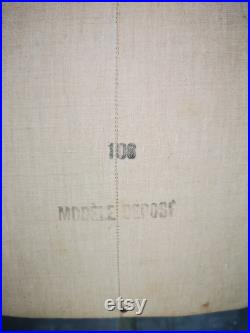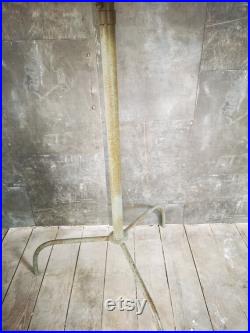 This old mannequin comes from a seamstress who had a studio in his house. You can see in the picture that this doll was very much in use. Mannequin with rust metal standing foot that is adjustable in height. At the top has a red handle has gone off a bit.
Signed at the back model déposé 108 i suspect of brussels. At the shoulder you can see traces of use on both sides.
This mannequin can be used in many directions such as in your room, decoration or for clothing maker in your own studio. You don't find this mannequin easy. Total length 157 cm - 61, 81 inches (without adjustable).
Shoulder length 40 cm - 15.74 inches. Waist circumference 87 cm - 34.25 inches. Hip circumference 102 cm - 40.15 inches.
Be sure to check out my shop at lolasstorebe. This item is made of mannequin and metal stand.