MARRA Soft pinnable dress form with adjustable metal sturdy rolling stand and rotation stabilizer PADs for body correction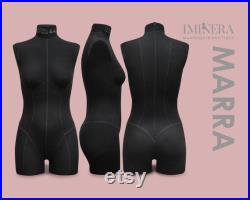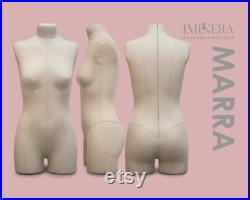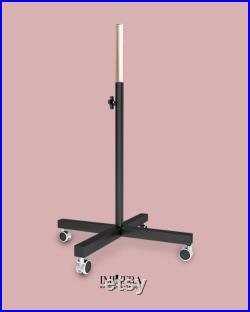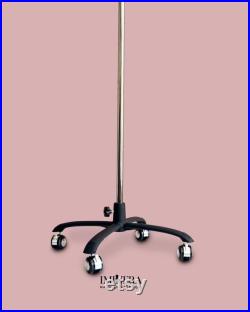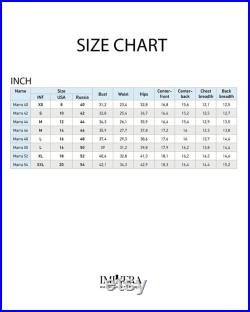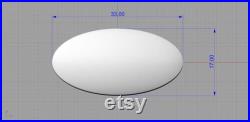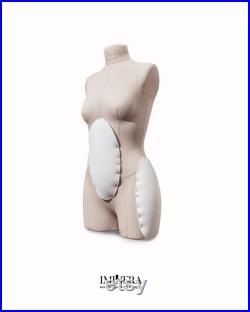 Set includes: marra torso + iron base with wheels + rotation stabilizer. Optionally: pads for body correction and volume increase.
Adjusted shoulder girdle and arms size. Correct neck and shoulders position. Any item can be easily created using the soft mannequin marra. Function with legs will help tailor in creating trousers and skirts.
Neck and shoulder's position fits to anatomical shapes. Besides sewing underwear, you can also create casual or sophisticated evening dresses right on the mannequin. What kind of material is it polyurethane foam is used for making such products as, for instance, toys for kids, mattresses and car interior parts. It's water- and steam- resistent.
The needles can be pinned at any angle and to any depth. Damp ironing is possible right on the dummy. New ergonomic rolling metal stand. The latest development of iminera: stand is made with high-strength magnesium-aluminium zinc alloy and covered with matte black paint.
The form and construction of the rolling base allows convenient and simple using. Rotation stabilizer makes your dressform not to spin around.
Using the mannequin, you can create and try on any clothes, from underwear up to evening dresses. There are no limits at all. The anthropometric parameters of the torsos are the result of many years of practical experience of the iminera engineers. When designing, irrelevant standards were not used. Lines are modeled and wavy. Relievo lines are made to help create beautiful seam lines on the creation. Cut lines in the buttocks area are anatomical, which makes it easier to navigate when choosing the cut lines of the underwear. All key anthropometric points are marked with cut lines: sternum and nipple.
From the anterior angle of the armpit, the line is curved and goes around the mamma. This refinement allows to define such measurements as a chest width and choose the right underwear frames clearlier. Price 430 usd (marra torso + iron base with wheels + rotation stabilizer). Optionally: pads for body correction and volume increasing made of polyurethane foam with a covering, the edges are tightened.
The pad can easily be pinned or fixed under the torso's cover. Price: 15$ for one pad. Fn: colors may differ slightly from actual colors depending on screen settings. This item is made of soft polyurethane foam and cotton.