Mid Century Wire Cage Mannequin, Vintage Store Display Dress Form, Nude Woman Torso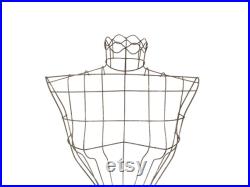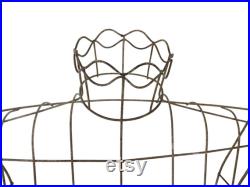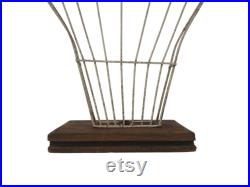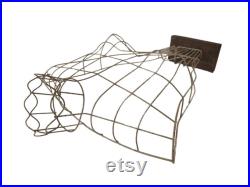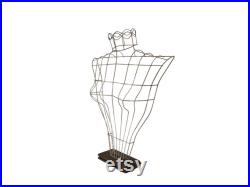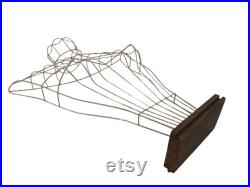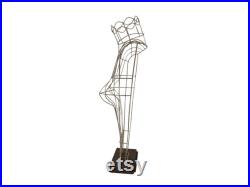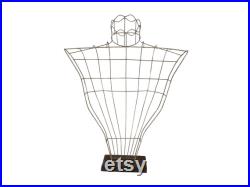 A wire cage mannequin dating from the mid century. The shop display dress form has been hand crafted from wire metal in the form of a naked woman torso. It has an elegant design and the top of the neck has been decorated with a scalloped edge. The surface of the metal wire has been painted white and it has been mounted on a small wooden plaque. 21" tall x 16" width at top x 6.5 width at bottom.
(53 cm x 41 cm x 16,5 cm). The vintage wire mannequin is in very good condition with light scratches, wear and patina to the metal surface. Item ref: mid century wire cage mannequin, vintage store display dress form, nude woman torso.
This item is made of metal and wood. The style is industrial and edwardian.