Mini Professional Women's Half Scale Mannequin 1 2 (42) Standard, Tailored Tools, Furnishing Atelier, Sewing, Display Stand, Bust Women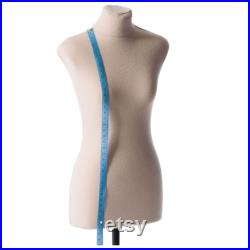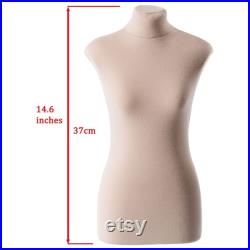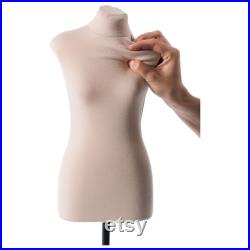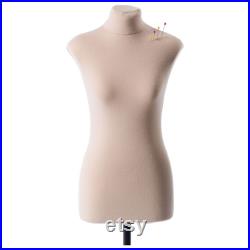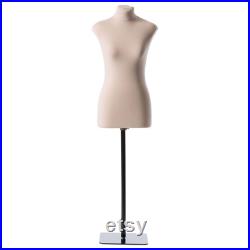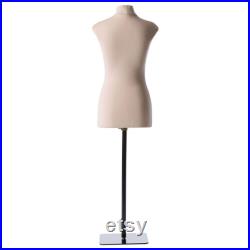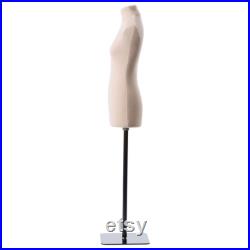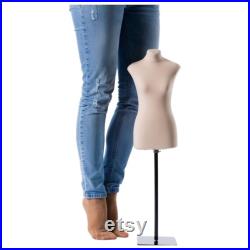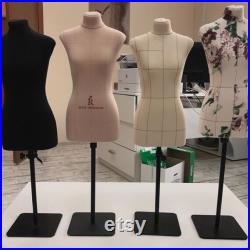 Mini professional female sartorial mannequin half scale betty standard beige color. Its shape is useful for creating simple and complex patterns using the drapery method.
Size of the bust shape corresponds to the standard size 42 divided into two. Size of the mannequin (twice as small) saves the fabric in the design phase. Mini mannequins are also used to create the new patterns of tests, sewing and design, as furniture to decorate your shop, atelier or sewing room, for holding accessories. Mannequin's bust is filled with high density polyurethane foam which is extremely durable, elastic and safe. Mannequin padding is resistant to iron and steam which allows you to iron and steam directly on the dummy.
You can attach needles and pins over the entire surface of the dummy an unlimited number of times. Mannequin is compressible, polyurethane foam used in mini dummy is a material that is used in car seats, for this it is able to be pressed for convenient work with extensible fabrics. At your home comes the set.