Mold Plastic Mannequin With Head Shoulders and Metal Stand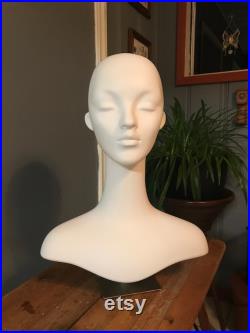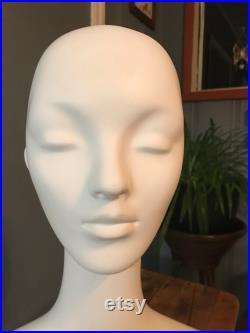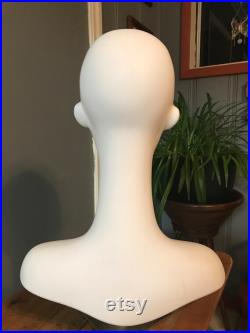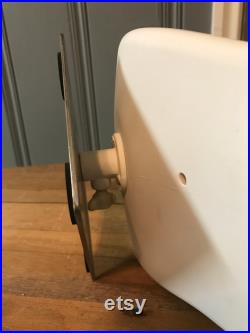 Welcome, today i have a nice mannequin for display. The mannequine is a flat matte white.
The mannequin has a metal base which can be adjusted to change the height of the head. The mannequin is in good condition. The mannequine is ready for a repaint or to be used as is. The manequinmeasures 22 tall when the base is extended. The base measures 15 wide.
The neck measures about 5-1/2 long. Ear to ear tip measures 7.
Tip of the chin to the crown measures about 9. The mannequin and base are in good condition. There are no dings, dents or marks to the item.