NEW Realistic female mannequin head with glass eyes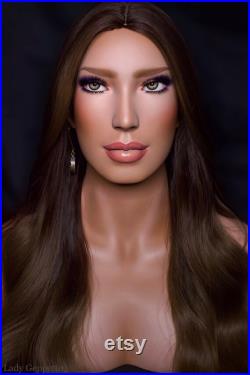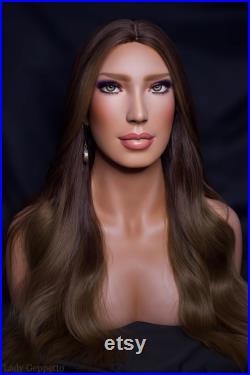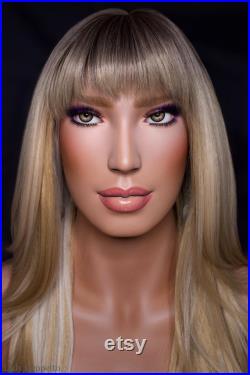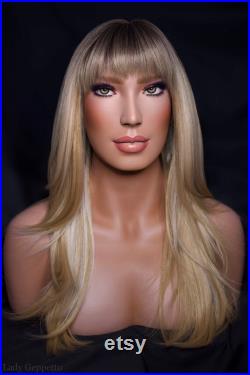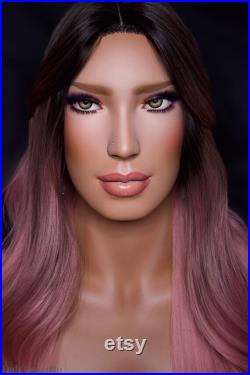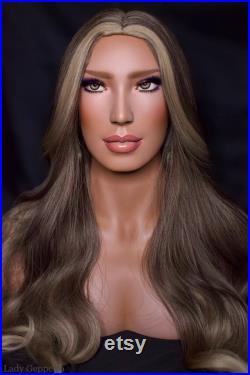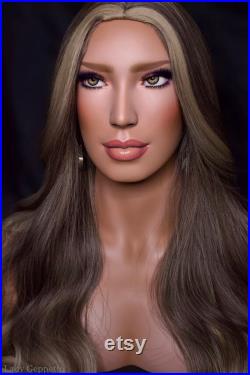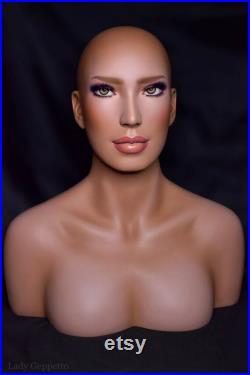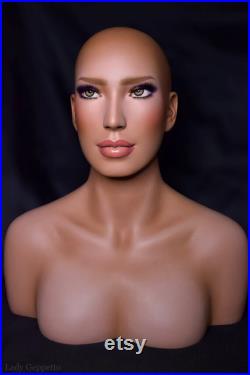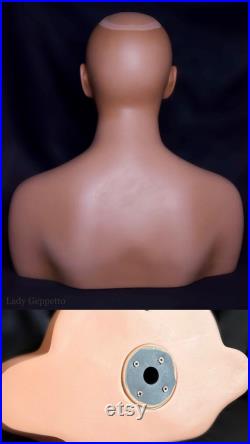 Realistic female mannequin bust with a tan complexion, full body contour, purple smokey eyeshadow with bright pink on the lid, & a nude ombré gloss lip. She features a holographic swarovski crystal nose stud, an offset glance for versatile photography, includes pierced ear holes for extra display accessories, and has a mount on her base that fits any standard tripod.
One of a kind hand painted piece with professional pastels, acrylics, sealed with a durable matte varnish, and high shine seal for the lips. Intended for display use only, not for styling purposes. Eyes have been drilled out and hand mounted with dimensional hazel grey glasstic eyes then finished with 3d mink lashes for most realistic look.
She stands 18 tall from top to bottom and 16 from shoulder to shoulder. Her head circumference is 21.5. This bust is designed to sit flat on her base or mounted on to a tripod. All busts are tediously hand crafted for a weeks time ensuring each step is done precisely with a unique tailored make-up look for every lady.