Old Tailor Doll Torso Child 3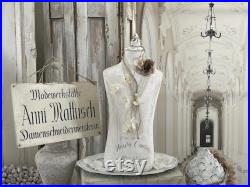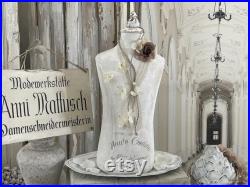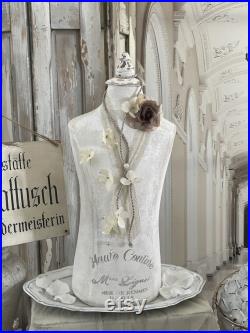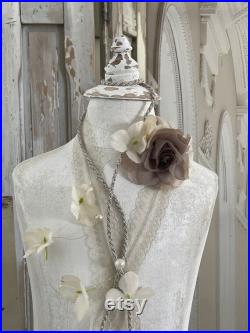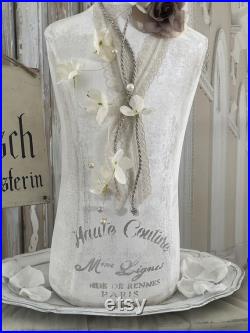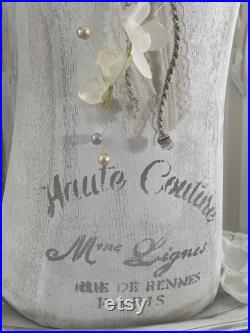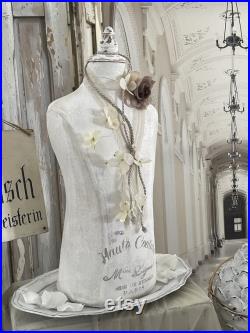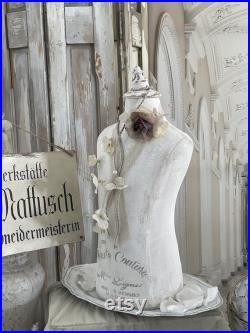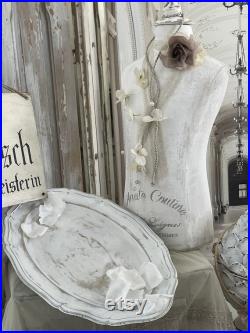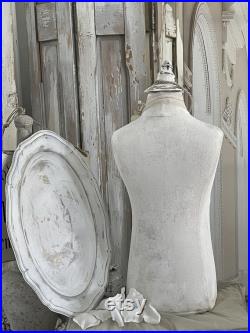 Here we have a super cute, old children's torso with matching tray on offer for you. The old, original fabric cover (resembles old linen) has been discreetly satin-finished in white. And the delicately taupe stencilling completes the beautiful overall picture. Beautiful vintage garnish gives the sweet child his very special magic.
The neck is made of wood and firmly attached to the small torso. Wonderful old shabby unique in this small size a real rarity.
Torso is about 60-70 years old and from a dredging song-like mass.