Peggy McCall Fashion Sewing Mannequin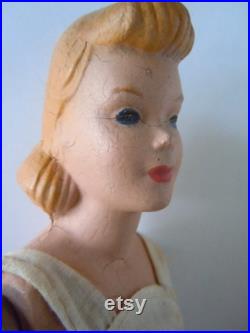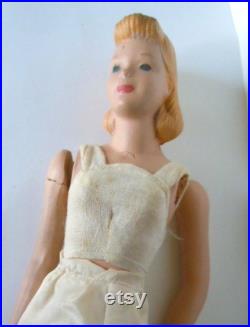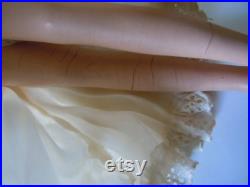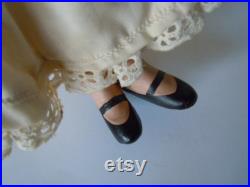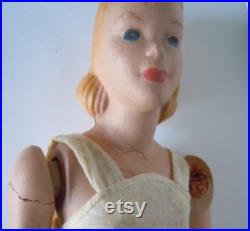 With a little fixing up this gal could be back to modeling again. Dritz-traum company mccall peggy fashion doll 12 3/4 tall, these mannequins were used to teach people how to sew. Someone sewed her a pretty satiny skirt and her bodice looks like it might have been original to her.
It fits very snug and looks very professionally sewed. She also has her peggy wood stand. Both arms come off and on as that allows you to take the clothes on and off easier and then the arms go into the arm holes again. Her arm has been mended.
She also has on her undies. Looks like it is some kind of composition. Let me know it you need more photos.
Nice object of sewing history. This item is made of composition.