Plus Size Female Body Form Mannequin with Base (20W-22W)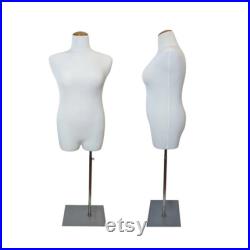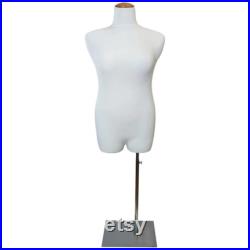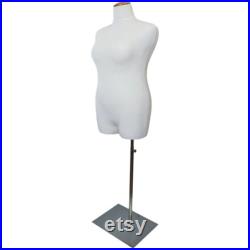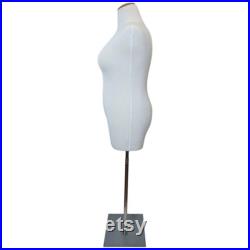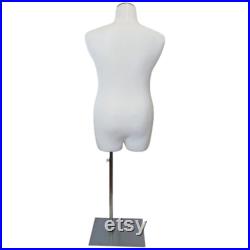 Jersey-covered plus-size female body form with a brushed chrome metal base. Torso form is height adjustable along the pole. Pole inserts into the leg of the form.
Includes a wood dome neck cap. The form is movable from the base, allowing pants to be displayed. 47.5" chest, 40" waist, 47.25 hip.
Around a size 20w-22w depending on the clothing brand. Clothing sizes vary amongst different clothing brands. This item is made of jersey knit covered.